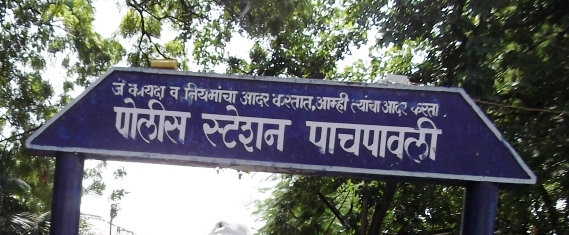 Nagpur News:
A gang violence was evoked in Lahkaribagh on Sunday in which one was killed while other was seriously injured. According to sources, deceased Nitin alias Nitya Naresh Kotangle (30), a resident of Barse Nagar and Atul alias Tikya Ashok Gedam (31), a resident of Lashkaribagh, were involved in many coal thefts.
The gang led by Chikya alias Ghanshyam Hemraj Choudhary (20) and his mates Tinkle Hemraj Choudhary, Lucky Hemraj Choudhary, Chussi alias Nitin Kailash Sahare, Bandu alias Akash Ramesh Taneshwar, and Gangya alias Kushal Manoj Nandeshwar were involved in coal theft for quite a long time. They heard about Nitin and Atul being involved in their business. They earlier had warned Nitin and Atul of dire consequences if they did not stop stealing coal from their area. Many fights took place between the two due to this but, Nitin and Atul overlooked all the warnings and kept stealing coal.
Chikya's gang was in search of Nitin and Atul to threaten them if they do not stop stealing coal. On Sunday late night, Chikya's gang members saw Nitin and Atul and surrounded them Moudekar and Kuhikar's house, Kuradpeth, Lashkaribagh. Both the groups started fighting over the same old issue. They attacked Nitin and Atul with 'lathi' and 'Gupti'.
On being informed, Pachpaoli PSI Nande reached the spot and sent the injured to hospital for treatment. Doctors declared Nitin 'brought dead' while Atul was seriously injured. Police performed the panchnama. Cops booked the accused on charges of murder and registered an offence under relevant sections of IPC. Further investigations are underway.