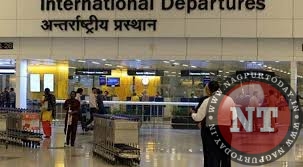 New Delhi/Nagpur: A 19-year-old Uzbek woman was apprehended at the Delhi airport today for allegedly carrying a live bullet round in her baggage, an official said.
A CISF officer detected the bullet on the x-ray monitor when he was scanning the baggage of the woman at about 5 am at the Indira Gandhi International Airport (IGIA), he said.
A bullet of 7.65-mm calibre was recovered from the passenger who had a Uzbekistan passport and was travelling to Nagpur from here, he said.
"The woman was not allowed to take the flight and was handed over to the police as she could not produce any documents for carrying the ammunition," the official said.