Nagpur: Gunjan is the first born daughter of Dr. Ashok Adhao, a leading surgeon of the city and a civic minded leader who has been President of All India, IMS. He has his own Hospital in the city.
Naturally Gunjan always aspired to follow in his foot steps and become a Doctor herself. To please him, more than anything else. She was his pet whom he called 'Silky' adoringly.
But as she finished her secondary schooling and went in for her junior college to Shivaji Science – a place that is known to churn out Doctors – she knew her heart was not in it.
"I really want to be a Doctor, but…"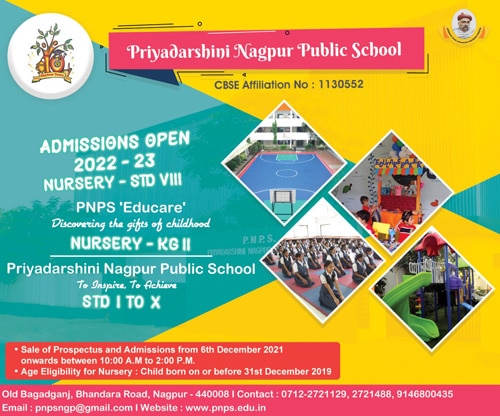 A lifetime of dealing with sickness and patients did not excite her at all. But coming from a family of highly educated professionals she did not know what else to do. Becoming a Working Woman was a Must, it was not a matter of choice.
The dilemma continued till one day, her doting dad said to her affectionately "Silky, you do not HAVE to become a Doctor! Follow your heart, do what excites you. Remember, society needs a cobbler ( mochi) too, as much as it needs a Doctor. Just see to it, that whatever you do, you excel at it."
These words of her father, gave Gunjan a feeling of being liberated. But she was still struggling to decide what professional path she should follow.

Ironically, the career that was 'tailor made' for her was staring her in her face but she failed to realize it. Till the owner of the Boutique she went to for her exclusive clothing pointed it out to her!
Not happy with what was available ready made, nor really with what boutiques had to offer either, Gunjan had taken up designing of her own attire herself and explaining the designs to the boutique when she gave the dress material.
Now this particular boutique owner hated it when customers did that but she realized that this girl had a flair for designing.
Her belief turned to conviction when other clients began clamouring for the same designs. In fact she began getting new customers just for the designs!
She pointed this out to Gunjan one day and asked her to seriously think of designing as a career option. (She even offered her a partnership!)
Gunjan was now a B.Sc. student in LAD college. She decided to join the NFTI course, just for 6 months to see if it excited her.
Significant stint in NFTI
This step proved very significant in more ways than one.
Not only did she love the subject, her 'true love', her future husband, was also to meet her at NFTI.
Satyam Rusia had joined NFTI too; not because he wanted to become a designer but because he someday planned to have his own Design House and wanted to know the 'Art' behind the trade.
He did not realize that he was to meet his Artist in person, and she would be his life partner along with being an ideal business partner too! (In fact the Proprietor of the Boutique that goes simply by the name 'Gunjan Rusia' today.)
But this came later. She first started her small little boutique in the spare bedroom of her mother's house where she still resided. She had one 'karagir' and one tailor then.
It soon became so popular that more workers were needed. So her dad built a special new 'hall' in his compound to house more karagirs and more tailors.

Gunjan Rusia – the Design studio and boutique opens its doors in Dharampeth
But it was Satyam, whom she was married to now, who inspired and goaded and bullied her to 'step out' and finally float her own studio and boutique in the market place.
What's more, to demonstrate his confidence in her he even decided to buy the boutique space for her himself.
Not just a small little studio somewhere, but three shutters in the prime locality of Dharampeth, right next to the building of Gayatri Bhojanalaya.
(It will not be an exaggeration to say that the presence of Gunjan's boutique has made the whole street fashionable and happening… in fact even Gayatri spruced up its building and made it a modern one later!)
Another logic behind having their own premises was to make it easier to avail a bank loan, if needed. Instead of paying a hefty rent, they would pay the EMI. But ultimately no loan was needed. The two 'dads' – father and father in law – pitched in to buy the property outright.
Gunjan, whose first child Arush, was almost 3 then, threw her heart and soul into doing up the boutique. She traveled to Delhi, and all by herself, made trips to Chandni chowk, and other parts of old Delhi which is a designer's paradise! She accessed not only furniture and accessories for the boutique but also dress material and fashion accessories. Satyam, gladly looked after their son then, in Nagpur.)
When 'Gunjan Rusia' opened its doors 8 years ago, the friends and invitees who flocked in for the inauguration, more as a matter of courtesy than curiosity, they were floored by the 'ready mades' on display. First day, itself was a sell out!!
Gunjan hasn't looked back since then. So dedicated is this mother of two to her calling, that I recollect, she being present in her boutique, with her daughter was two months old… with the baby accompanying her in her child basket! This girl, in fact has maintained a good balance between her professional and personal life, letting neither suffer for the other.

A contemporary designer who likes to stay ahead of the competition
Gunjan attends exhibitions and fashion fairs regularly and is always alert to changing trends and fashions.
"My endeavour is to remain two years ahead of the competition, at all times" she says simply.
Her USP is that she knows her customers very well. She will never make them wear clothes that do not suit them, just because they are the 'latest'. She also knows that a good dress is an 'investment' that must pay itself back. So she is more into fusion designs, stuff that can be paired and worn differently each time.
A perfect partnership
"While I look after the creative and personnel management, Satyam advises me on the financials and business side." Aknowledges Gunjan.
So from Day one, she has run 'Gunjan Rusia- design house' like a disciplined professional, maintaining accounts and billing online – and paying taxes regularly.
Which other Nagpur boutique pays Income Tax in lakhs?!!
—Sunita Mudaliar (Executive Editor)