Nagpur.
Since 1977, the International Council of museums ( ICOM) has persuaded the world community to celebrate international Museum Day around May 18th.
This year's theme is "museums for a sustainable society".
Why are museums important?
In his fascinating Ted Talk  "Weaving narratives through museum galleries"  Metropolitan Museum of Art president, Thomas Campbell says "Nothing replaces the authenticity of the object presented with passionate scholarship. Bringing people face-to-face with our objects is a way of bringing them face-to-face with people across time, across space, whose lives may have been different from our own but who, like us, have hopes and dreams, frustrations and achievements in their lives."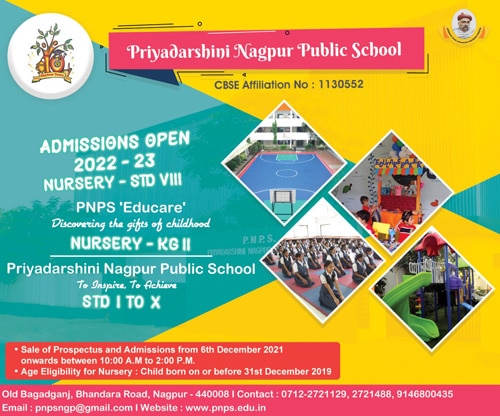 It is very important that the many museums round the world are preserved for posterity. ICOM is very concerned by the willful destruction of famous museums by extremists in Iraq and other places. Not only are museums being destroyed but the lives of people running them are being endangered and threatened too.
Museum visit for the blind
So what if they cannot see with their eyes? They can feel things with their fingers; they can use their imagination and form pictures in their minds. Realizing this today a teacher for the blind Kalyani Gadge took 24 blind students to "see" the old and neglected museum in Civil lines Nagpur which actually has some masterpieces of ancient Indian civilizations. The special visually challenged children were allowed to break the rules and touch the artefacts while the teacher explained the importance of each.
The Nagpur museum
The Nagpur Central Museum, known as Ajab Bangla, is located in Civil lines, Nagpur close to the RBI square. Established in 1863, it is one of the oldest museum in Nagpur with an extensive collection of archaeological artifacts, handicrafts and articles of day-to-day use from ancient times. The exhibits in the museum are displayed in six galleries namely art, archaeology, anthropology, geology, industry and natural history. The art gallery has some unique paintings from the Bombay School of Art and the anthropological gallery contains stuffed and preserved figures of birds, reptiles and mammals. The museum also houses a well-stocked library.

Nagpur Central Museum, managed by the Directorate of Archaeology and Museums, is open on all days from 10 AM to 5PM except on Mondays and public holidays. Informational film shows and lectures are also conducted in the museum occasionally.
But an employee working for this  historical museum laments that it hardly gets any visitors while people from Nagpur flock to museums in Mumbai or Pune, even traveling to Europe to visit the famous museums there. It is sad when city people only turn their back on an important city establishment.
Thus it is heartening that someone took blind children there to appreciate the timeless relics.