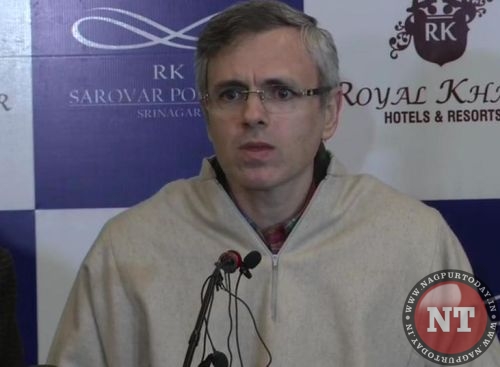 National Conference leader and former J&K CM Omar Abdullah holds a press conference on attacks on Kashmiri students in the aftermath of the Pulwama terror attack.
"Ek sochi samjhi sazish ke tehet, ek poore kaum ko badnam karne ki koshish ki ja rahi hai. Kashmiriyon ko nishana banaya ja raha hai. Hamare jo bachche bachiyan bahar ke university mein taleem hasil karne gaye, unhe nishana banaya gaya. If they pick up stones, who is to blame, us or them? Why is PM silent on Kashmiri students being targeted in various parts of country.
On the withdrawal of security to Kashmiri separatist leaders:
My concern is about the withdrawal of security to mainstream political operators. On one hand, youre telling us that we have to be prepared for Parliament and assembly elections, on the other hand, you're telling us that we no longer deserve the protection of the state. Withdrawal of security to Kashmiri separatists is regressive step.
On course correction after the Pulwama attack:
We've never been in favor of violence and terror, we've only vouched for solution through dialogue. When we talk of dialogue we're branded anti-nationals but in a joint statement with Saudi Arabia, the two leaders talk about composite dialogue.
Talks with Pak:
Our PM has talked about 'muh tod jawab' but such a reply not possible in current situation. Talks with Pakistan cannot be held in backdrop of Pulwama like attacks. When we talk of dialogue (to resolve Kashmir issue), we are branded anti-national.