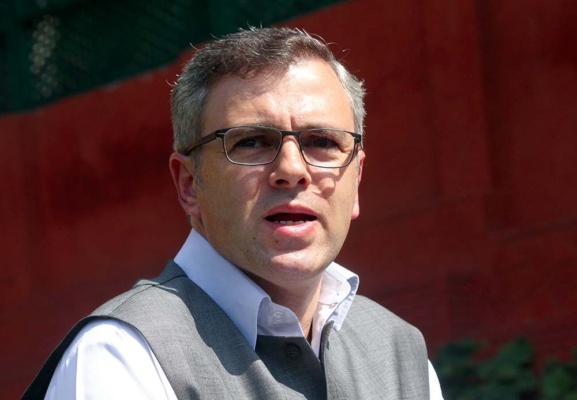 Srinagar: National Conference leader Omar Abdullah today sanctioned Rs 1.30 lakh to the family of a girl detained by police along with Indian Army Major Nitin Leetul Gogoi from a hotel in Srinagar.
The money was being given to the family, living in extreme poverty in Budgam, to construct a house, Abdullah's political secretary Tanvir Sadiq said on Twitter.
"Our local party office bearers have visited Check Kawoosa area of Beerwah. After a first hand report and finding the family living in extreme poverty and living in a tin shed, Mr @OmarAbdullah has released an amount of 1.30 lakh…," Sadiq tweeted.
The money would be released from the constituency development fund of Abdullah, who represents Beerwah in the state assembly.
Sadiq has also written a letter to the District Development Commissioner of Budgam, on behalf of the NC leader, requesting the release of money. He also shared the letter on Twitter. The 18-year-old girl had accompanied Gogoi and his driver to a hotel on Wednesday. They got into an altercation with the hotel staff over being denied entry into the hotel.
The Army has ordered a Court of Inquiry against Major Gogoi and stated that appropriate action will be taken after the inquiry is finalized.
Gogoi sparked a row in April last year when he tied a local, Farooq Ahmed Dar, to his jeep and paraded him through 28 villages in Budgam district, apparently to escape stone pelting.