Nagpur: Old Kamptee police succeeded in nabbing a truck cleaner who had stolen cash of Rs 3 lakh from office of a transport company. Cops tracked the accused burglar Nizamabad town of Telangana State and netted him within 48 hours of the crime after painstaking investigation.
The accused has been identified by his first name Chhotu only. The complainant Amrutpalsingh Sardarjitsingh Alag runs a transport business named Andhra-Nagpur Roadways NHR and its office is based in Old Kamptee. The accused Chhotu was employed by Alag a few days ago on the recommendation of his truck driver. On February 17, the driver of the truck (MH-31/CB 9025) parked the truck at the transport office and went to his home in Nagpur.
Chhotu was sleeping in cabin. However, the next day (February 18), Alag found lock of his office broken, Rs 3 lakh in cash missing and Chhotu missing. He immediately informed police. A team of cops reached the spot and started investigation. The cops found themselves clueless as the CCTV camera of Alag's office was non-functional. As no details of the accused were known, cops were groping in the dark. Taking the matter seriously, the Senior PI of Old Kamptee Jayesh M Bhandarkar took the probe in his own hands and put his team at the job of tracing the accused Chhotu.
The police team first scanned the places where the truck had previously gone. A scan of CCTV footage at a company in Wadi gave the first clue about Chhotu as the camera had captured him with the truck on February 14. Cops further came to know that Chhotu was Telugu and he always mentioned Armuri village in Nizamabad district. Taking the information as a major headway, a team of DB Squad led by PSI Shivraj Jamdade, along with the truck driver, headed to the place in Telangana State. Midway, they gathered vital information about Chhotu from highway dhabas, lodges by flaunting his photograph. The police on February 20 got a flinching input that Chhotu was spotted at a dhaba named 'Singh is King' in Armuri area.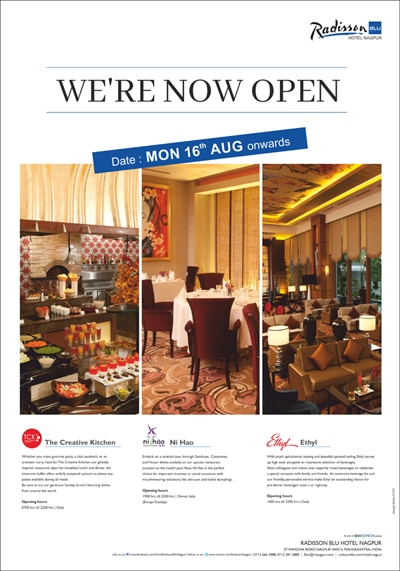 Acting swiftly on the input, cops reached the spot and surrounded the accused Chhotu. Seeing the truck driver and cops, Chhotu tried to dodge and escape from the spot but was caught by the chasing police. Upon frisking of his bag, cops recovered Rs 2.70 lakh. During interrogation, Chhotu confessed spending Rs 30000 on "masti." Chhotu was placed under arrest and brought to Old Kamptee Police Station for further probe.