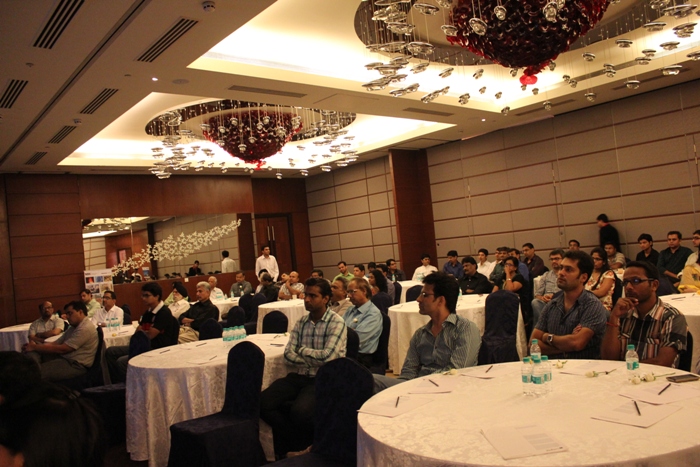 Professional work and business rivalry saw a break when the idea of arranging a presentation cum get-together was put forth by the organisers.  An Interior Architects' meet that was organized by New Look-The Interior Gallery jointly with the Hunter Douglas, proved to be a delightful and successful gala event with various renowned Interior designer and architects turning up to grace the occasion.
New Look-The Interior Gallery made a presentation with an aim to bring all their clientele together and to inform them of various premium range quality products newly launched by Hunter Douglas. This even helped the interior decorators and architects into spending some quality time with each other. Prominent names in the architectural world like Naval Zamwar, Virendra Khare, Rohit Gupta, Aaditya Bhaiya, Prashant Satpute, Kishor Chiddarwar and other renowned names graced the event with their presence.
Hunter Douglas is a Holland based firm. Customised and tailor made products from the Hunter Douglas are known to get widely utilized by most renowned prominent architecture firms and interior decorators alike in the city.
PICS BY : Vicky