Nagpur: The town is agog with talk of 'proposed' demolition of flyover constructed from Manas Square to Jaistambh Square in front of Nagpur Railway Station. The city MP and Union Minister Nitin Gadkari himself has found glaring shortcomings in the flyover. He had described this flyover as an eyesore and made a public appeal to demolish the same. The flyover is a design disaster and has spoiled the beauty of Railway station building and Tekadi Ganesh Mandir. Entering or leaving Nagpur Railway Station is a test of nerves and a nightmare for most visitors, especially during rush hours, due to the blatant encroachment outside the station by hawkers, vendors and illegally parked auto rickshaws. Chaos and traffic snarls are routine all along the flyover.
According to sources, the Nagpur Municipal Corporation (NMC) has already prepared a detailed plan to demolish the 'nightmarish' flyover citing the reason as the flyover is no longer required by the citizens due to bottleneck created at Jaistambh Square. In the midst of all these talk and activity, an RTI activist T H Naidu has termed the flyover "illegal" on one count or another. According to RTI reply provided by the NMC, the flyover constructed in the year 2004 lacked administrative sanction. "Now, when the flyover is not constructed according to laid down norms then where is the question of demolishing it?" is the million dollar question posed by Naidu.
The necessary documents provided by NMC to Naidu regarding the Rs 15 crore flyover are bereft of signatures of any signing authorities. The Nagpur Bench of Bombay High Court had taken up the matter concerning the disputable flyover suo motu (on its own) in the year 2010. During the hearing the High Court had found that neither the map of the flyover was sanctioned nor given technical approval.
Now, it is not just the question of construction and demolition of the flyover. The space below the flyover has been allocated to over 154 shopkeepers who were displaced during road widening drive under IRDP. The shopkeepers who are occupying the shops below Railway station flyover has strongly opposed any move to demolish the structure and displace them. Such a move will devastate them and snatch the bread and butter.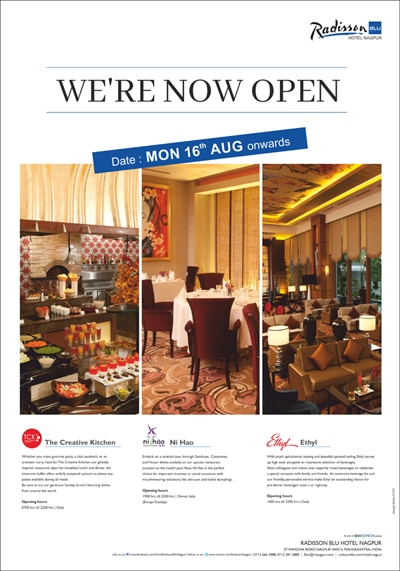 On the other hand, the RTI activist Naidu has termed the construction of this wayward flyover and the proposal to demolish it as wastage of taxpayers' money. "How can the Rs 15 crore flyover be constructed without the necessary sanction? A proposal in this regard is approved by Standing Committee without the documents showing any kind of sanction by the State Government," Naidu lamented and added that the NMC administration is hesitating to provide him required documents sought under RTI.