Of 20 lakh teachers, only 5 lakh trained under RTE act, says Javadekar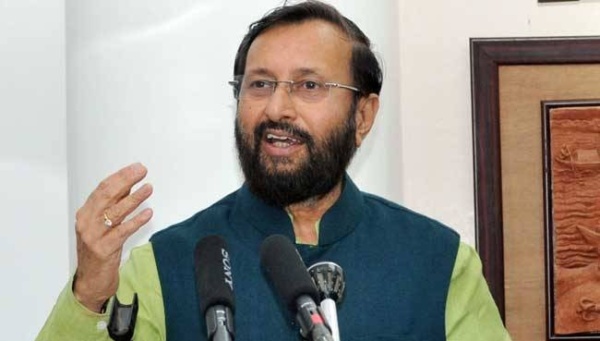 Nagpur: Human Resource Development Minister Prakash Javadekar has expressed concern over the degrading quality of teachers across schools, saying that this is badly hampering the learning and understanding ability of teachers. Javadekar, who was in Nagpur on Monday blamed it on poor pace of training being given to the teachers under Right to Education Act 2015. He said as per the provision, 20 lakh teachers were to be trained whereas only 5 lakh could be imparted training so far.
He however rested positive hopes on the 14 lakh teachers across the state who are partcipating in skill development programme, saying this should yield better results.
Talks on to reduce syllabus
Javadekar informed that a report on new education policy would be submitted next month and the same would be brought into public domain once it is approved. According to the information, talks were on to reduce syllabus for the student from class 1 to 12. He also stressed the need to give students complete freedom for their skill developments.
No examination means no competition
Expressing his views over cut-throat competition trending among the students, he said with examination there would be no competition and aim among the students and the healthy competitive atmosphere is must to bring out better results in development of students. He also pointed out the diminishing level of teachers which often fetch poor results. He said the teachers should first try to make better approach towards their students and understand their strength and weakness. This would help the teachers to make students future-ready.