Odisha: Gandhi Jayanti this year was marked in Odisha by peaceful but large rallies held in different towns and cities against communal violence and radicalization of right wing politics.
"We can't tolerate any more killings and attacks on dissenting voices , stop atrocities and killings of Dalit and minorities, hands off communal forces" were the slogans raised by hundreds of protesters at the district headquarter of Kandhamal as participating in the nationwide protest call which was given by 'Forum Against Assassination of Gauri Lankesh.' .
Responding to the call to rally for this cause, various organisations like Campaign for Peace(CSSS), Indian Social Action Forum(INSAF), Banabasi Surakshya Parisad and Adivasi Adhikar Aandolan jointly came on to the streets and organised a large protest rally and meeting at Phulbani, the headquarter of Kandhamal district which was severely affected by right wing violence in 2007 and 2008.
The protest rally started from Madikunda Chhak and marched around the town in the tune of songs like ' Tu Hindu Banega Na Musalman Banega' and 'Mera Rang de Basanti Chola' and slogans against recent killings of Gauri Lankesh, M.M. Kulbargi, Govind Pansare and Narendra Dabholkar. The protestors said they want " to save democracy, diversities and constitutional values."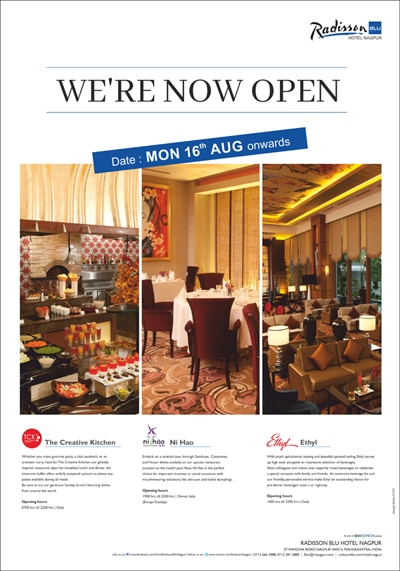 They are angry and anguished as attacks on Dalits and minorities are increasing as a result of rise of right wing extremism of political parties.
These rallies were held under the leadership of Narendra Mohanty, Secretary, Campaign for Peace and state convener of INSAF, Rationalist leader Md. Abdul Sukur, D. Mohan Rao, senior leader of civil society Brahmananda Behera, Chakradhar Mallick, Prof. Prasanna Bishoyi, Prasanta Pradhan, V. Subramanyam DaState Employees Federation Coordination Committee(Kandhamal)'s secretary Kishore Mishra, leader of regional women's federation Bhanumati Mallick, community leader Balabhadra Mallick, Amosh Majhi, Patra Mallick, students leader Kanhu Mishra and others. They led the rally and organized a protest meeting in front of Gandhi Statue after paying the homage to the father of nation. The speakers gave a clarion call to the general public to be united against all hate campaigns by divisive forces and hold high the banner of democracy, constitutional values and secularism.
They expressed their unfettered right to expression (of every citizen) and also respect for the cultural diversities of our country.
" We are not the subjects of any Kingdom , we are the citizens of democratic and constitutionally ruled India" they declared.
It was decided by the protesters to organize similar rallies and activities across all districts of the state and to unite common people in the fight against hatred of politics of communal forces.
Political background of Odisha: vibrant and vocal dissent
Odisha, a state tucked away in the east corner of India, sandwiched between more dominant states like West Bengal, Chattisgarh and Telegana is known to the rest of India only as the state that contains Jagannath Puri's famous temple on the beaches of Puri. With only 23 Lok Sabha seats – as against 48 of Maharashtra and 80 of UP, one can imagine its importance, politically. But it is definitely not a small, or an insignificant state. It is the 9th largest state by area but what is more important is that it is the state with 3rd largest tribal population of the country.
It is also known by some connoisseurs for its art and craft, but that is all.
Even its C.M. Navin Patnaik, son of Biju Patnaik is a quiet, almost unknown politician of India, despite being a Chief Minister! Many would not even be able to tell whether he is aligned with the NDA or with the UPA.

Bastion of Socialism where a powerful Biju Patnaik emerged
Biju Patnaik, one of the most well known politicians of his times, not just in India but in entire South East Asia, was a Pilot – politician. (Yes, much before Rajiv Gandhi!) A close associate and friend of Jawaharlal Nehru, he played a very important role in saving Kashmir from Pakistan by flying the first sortie of Indian Army jawans to Srinagar airport. He parted ways with Congress only after he fell out with Indira Gandhi and after Emergency.
His example shows that Odisha cannot be a state or a people to be taken for granted, politically or otherwise.
This geographically rich state has had a unique history and culture of its own. It has been in the news for Naxalite movement too. As a political history analyst has written about it:
For long Orissa's tryst with the Naxal movement was reduced as a spill over effect from the neighbouring Andhra Pradesh. However, Orissa has a long history of Communist Movement, Peasant mobilizations and Labor Unrest. Left wing Extremism or the Naxal Movement in Orissa is altogether a different experience, quite different from that of West Bengal, Andhra Pradesh or Bihar. The long history of Naxalism in Orissa doesnot have a Naxalbari or Telangana to boast about yet Orissa does have a separate and distinct place in the Naxal map right from the beginning. Led by the maverick Nagbhushan Pattnaik, the echoes of Spring Thunder were felt in different pockets of Orissa as early as 1968. Even his worst critics would agree that if Naxal Movement got recognition in Orissa it was due to the revolutionary leadership and charismatic appeal that Nagbhushan commanded among the cross section of the society.
It is probably the political game that was sought to be played of pinning Lankesh' murder on 'Naxalites' that provoked Odisha people most.
And once provoked, they are a might. It is Patnaik's legacy to his people; he had said "In my dream of the 21st century for the State, I would have young men and women who put the interest of the State before them. They will have pride in themselves, confidence in themselves. They will not be at anybody's mercy, except their own selves. By their brains, intelligence and capacity, they will recapture the history of Kalinga."