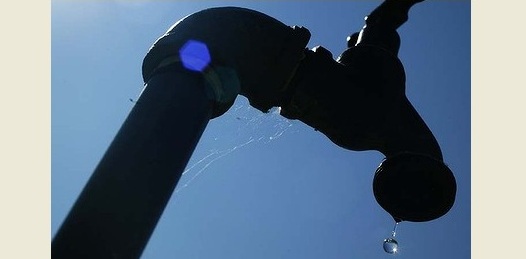 Nagpur News.
With most parts of the city without water for the past two days, the denizens undergo a harrowing time. Basic domestic work like washing vessels, cloths etc are put on hold for two day expecting water by October 2.
"We had a wonderful water supply facility for past so many years. We never faced any major problem except for a few problems like leakages and faulty pipe-line, valves etc," said a few residents namely  Anjali Jadhav, Vaishali of Dharampeth,  Helen Moses of Trimurti Nagar,  Rekha Pali of Deo Nagar and others. Many hospitals too faced problems because of water shortage.
"What was the need to lease out the water supply to a private party which is going to invest some money make NMC take bank loans or beg money from the state government or from JNNURM. And they will be earning the profits in the future for running the water supply and NMC will have to continue to pay back the loaned money," said a prominent senior citizen Harish Naidu.
"Why couldn't NMC improve its manpower, infrastructural facilities to provide clean potable water to its denizens. When the denizens are forced to pay heavy water taxes, who will answer for the lack of water supply for two days. Will the NMC waive this month's bill because they were not able to provide water for them," said  Labhu Ben Chandrani and few prominent citizens of Mangalwari.
Member of Censor Board Prashant Pawar said that the citizens of Nagpur are being taken for a ride by OCWL for the past one year since they took over  water supply in the city.  The future seems bleak if OCWL continues water supply in the manner in which it is doing now. We have already submitted a memorandum to the Chief Minister Prithviraj Chavan demanding him to scrap the 24 X 7 water supply scheme in the city which is causing so many problems.
Chandu Lade, District President of Student Wing of Maharashtra Navnirman Sena said that when water works department declares water shut down, it is necessarily to repair or replace valves, pipe-lines etc. The management of OCWL could have planned and coordinated the entire operation without causing so many problems to the residents of Nagpur if they wanted. But since they have a lackadaisical and whimsical attitude towards the citizens, they are not bothered by their woes and problems. They went ahead and shut the entire water works for 48 hours putting Nagpurian to misery and untold for hardships.
The residents of Ramdaspeth complained of water stoppage even on Tuesday night, though water supply resumed in many areas of the city.