OCW install 9 B/F Valves, 1 Flow meter, plugs leakage

OCW completes Kanhan WTP maintenance. Water supply in North, East, parts of South Nagpur normalized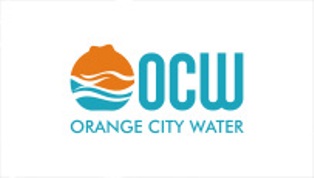 Nagpur Today: The Orange City Water (OCW) and Nagpur Municipal Corporation (NMC) and have not only successfully completed installation of 9 Butterfly valves and 1 Flow meter completing the maintenance work of Kanhan Water Treatment Plant (WTP). They also plugged a major leakage at Lal Godam square on Kanhan main supply pipeline that connects Kanhan WTP to North, East and parts of South Nagpur on Monday night at 9 pm.
As announced the 12-hours shutdown started on December 23 at 9 am, after morning hour's water supply and completed at 9 pm. Pumping from Kanhan WTP resumed at 9.30 pm on (December 23).
As per schedule water supply has been normalized on December 24 morning in the affected ESR 's of Mahendra Nagar, Wanjari, Shanti Nagar, Kalamana, Minimata Nagar, Subhan Nagar, Lakadganj, Bharatwadi, Nandanvan, Dighori, Sakkardara ESR, Nara, Bezonbag, etc.
Making optimum utilization of shutdown in 12-Hours OCW replaced 9 heavily leaking and age old sluice valves with latest Butterfly valves at Dipti Signal, Kalamana ESR (2 valves), Jaripatka ESR (2 valves), Lakadganj ESR , Mohammad Rafi Square, Rani Durgawati square and at a big B/F valve on 700 mm dia line Lal Godam square. One Flow meter also has been installed at Indora square. OCW also plugged a long pending major leakage on 700 mm dia Kanhan main line and saved precious potable water going waste at Lal Godam square during shutdown.
Along with this work, since the Kanhan WTP plays a major role in providing water to especially North, East and South Nagpur and has been functioning on continuous basis so the maintenance was not possible to be undertaken. So making use of shutdown duration OCW also carried out cleaning and maintenance work of Kanhan WTP.
During shutdown OCW also completed major maintenance work at Kanhan WTP like preventive Maintenance of transformers and the linkages of four pole structure. Further on the plant main incomer panel the voltage surge arrester has also been replaced with modified supports and frames. The work of the entire Kanhan WTP maintenance work was also carried out during the shutdown period.
Meanwhile, the state power company MSEDCL also carried out maintenance work on their main 10MVA transformer at Kanhan WTP.
These works were carried out under the supervision of OCW, NMC and DRA officials.