OCW Director Arun Lakhani appointed Maharashtra Badminton Association President


Nagpur: In a development that would make Nagpurians doubly proud, the Director of Orange City Water (OCW) Arun Lakhani was appointed President of Maharashtra Badminton Association (MBA). The Nagpur-based Arun Lakhani shuttled to the top post as the present incumbent Pradeep Gandhe stepped down from the post after over a decade at the helm.
Arun Lakhani's appointment as MBA Chief provided a reason for Nagpurians to feel proud as a few days ago another Nagpurian, Shashank Manohar, was appointed President of cash-rich and most powerful sports body in the country the Board of Cricket Control in India (BCCI).
The change in leadership at the MBA comes after Gandhe's voluntary decision to resign from the position. Honouring his request after almost 11 years of active service, the MBA Committee followed the official protocol and unanimously chose Lakhani as its new leader.
Lakhani has been an active member of the MBA's Executive Committee and has been associated with the sport for a long time. He has previous experience with the Planning Commission Committee and various policy making forums.
"I am honoured to be chosen to lead Maharashtra Badminton. My immediate focus will be to get this infrastructure functional. Our aim is to offer talented players from Maharashtra infrastructure and facilities at par with any international level academy or club," Lakhani said.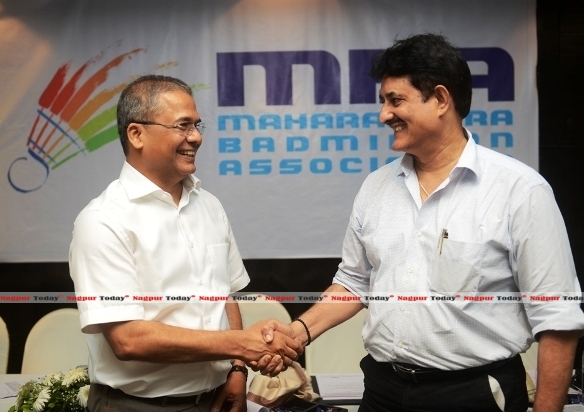 Talking to Nagpur Today, Arun Lakhani said, "I am not new to Badminton as sportsman. In my college days, I held the racquet regularly and displayed my skills on the court. But now-a-days due to busy schedule at office and other activities of vital nature, the racquet has now been passed to my son. My son is now honing his skills at the court and I am enjoying his services and powerful shots from the bench as a dutiful parent."