Inspector in Octroi Department Duttraj Wankhede remains in the department for the past 20 years despite several complaints of corruption against him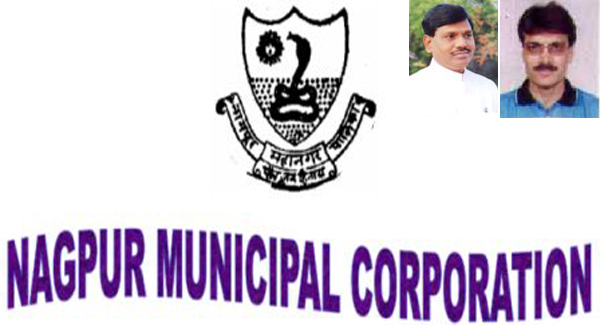 Nagpur News: Sometimes an administration is in grip of red tape has come to fore in Nagpur Municipal Corporation (NMC) when the Additional Commissioner ordered transfer of Inspector in Octroi (Local Body Tax) Department Duttraj Wankhede but surprisingly Assistant Commissioner of Octroi Department Mahesh Dhamecha spurned the order and refused to transfer Wankhede.
It is a well-known fact that though Assistant Commisioner  Mahesh Dhamecha is officially head of the department but nothing moves without the permission of Inspector Wankhede who is working in Octroi Department for the past 20 years.Shocking!!!  Wankhede has successfully handled the working of Octroi as well as "shoddy" dealings ("Corruption"). This nasty working is going on during the tenures of all Assistant Commissioners..And also, it was noticed, Wankhede has made himself a key man of every Assistant Commissioner.
The Additional Commissioner Hemant Pawar, acting on a serious complaint of senior Muslim League Corporator Aslam Khan, had issued an order transferring Wankhede to Market Department. However, instead of implementing Pawar's order on transfer of  Wankhede, the Assistant Commissioner Dhamecha tried to stall the transfer of Wankhede by returning the file (File move) back to concerned department.
It may be recalled that Aslam Khan, a supporter of the Ruling Party, had demanded transfer of four employees close to him, to Octroi Department during the mass transfers of NMC employees. However, in a sensational allegation, Aslam Khan claimed that those employees were transferred to Octroi Department who paid Rs 10,000 bribe to concerned authorities. The remaining employees were shifted from Octroi to NMC's Headquarters in Civil Lines.
But after learning that Wankhede was responsible for the "dirty" dealings, Aslam Khan dug out the important information of Wankhede's tenure in NMC. He first made it public that Wankhede is Junior Inspector and not the Inspector. He was promoted as Inspector twice surprisingly working in the same department with blessings of successive Assistant Commissioners of Octroi Department. Khan further alleged that by remaining in Octroi Department for the past 20 years, Wankhede is putting NMC in loss by collecting less revenue from Octroi Duty and indulging in "corrupt" practices.
Aslam Khan, armed with the crucial information, lodged a written complaint with necessary documents, to NMC Commissioner and demanded immediate transfer of Wankhede. The Commissioner asked Additional Commissioner to submit a report. Additional Commissioner in turn directed Head of General Administration Department Patil to investigate the matter and submit a report to him. After getting report and concerned files from Patil, Pawar issued a written order to Patil to transfer Wankhede from Octroi Department. Patil also handed over the order to Assistant Commissioner Dhamecha asking him to release Wankhede by transferring him to Market Department.
However, instead of implementing Pawar's order, Dhamecha argued that Wankhede being an  an important worker of the department, his transfer be cancelled. He returned the file to General Administration Department with a recommendation for cancellation of Wankhede's transfer. But the move by Dhamecha has been seen as putting obstructions in higher authority's order. Aslam Khan too is  grudging over non-fulfillment of his demand despite a part of Ruling Party.