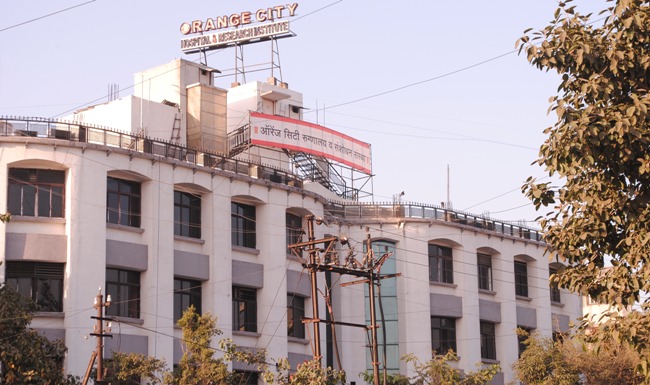 Nagpur: Deafness is a much worse misfortune. For it means the loss of the most vital stimulus — the sound of the voice that brings language, sets thought astir, and keeps us in the intellectual company of man. Globally one in every 10,000 children is hearing impaired and one in every 1,000 new-born or children born out of high-risk pregnancy can suffer permanent deafness. Child should be screened for hearing ability immediately after birth and treatment started from second or third month after birth. It is essential that one should intervene between the ages of 1 to 5 or else the child will be deaf and a mute lifelong. Hence screening and timely surgery is crucial to bring that child back to mains stream.
Orange City Hospital & Research Institute (OCHRI) pioneered in introducing Cochlear Implant Surgeries in Central India in 2015. OCHRI has been regularly conducting Cochlear Implant surgeries for needy children under "Freedom from Deafness" movement commenced under aegis of "Project Geeta". Till date, more than 100 children have successfully benefitted.
Dr. Nandu Kolwadkar & Dr. Sameer Choudhary, led by Mentor & Chief Surgeon Padma Shri Dr. Milind V Kirtane, conduct the Cochlear Implant surgeries at state of the art OCHRI OT Complex with advanced Microscope ZEISS VARIO assisted by Anaesthesiologists Dr. Smita Harkare, Dr. Neeta Deshpande and Dr. Anita Pande. Manjiri Damle is OCHRI Cochlear Implant Coordinator.
Tata Trusts and Chief Minister Relief fund provides sponsorships for poor needy children.
To screen needy children, a mega free hearing assessment camp for needy children has been organised at OCHRI on Sunday, October 28, 2018 from 10 am to 4 pm in OCHRI OPD.
Neelu Somani, Renowned Cochlear Implant Audiologist and her team will render their expert services for this camp. Dr. Deepak Dongre, Priya Sashi, Sr. Kumari Shaji, Rajan Thakur and Anil Dhakate are working hard for the success of this undertaking. Interest can call on 9823016168 or 7588604738 for related details.