Anywhere, Anytime Real Time PCR promises to be a True game changer in Indian Health Care Sector- OCHRI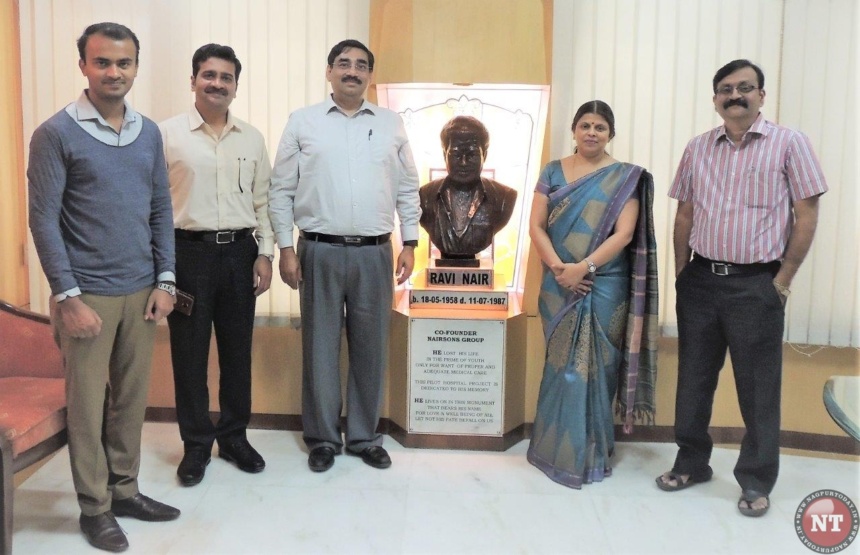 Nagpur: Polymerase chain reaction (PCR) analysis is a laboratory technique. The purpose of PCR testing is to find small amounts of DNA in a sample, using a process known as amplification. During PCR amplification, the DNA of interest is copied repeatedly until there is enough of it for analysis and detection. Polymerase chain reaction (PCR) is a broadly applied laboratory test for the diagnosis of a wide variety of central nervous system (CNS) diseases, including genetic and autoimmune diseases, malignant neoplasms, and infections. However, in view of the elaborate logistics and investment requirement, not all laboratories are able to maintain the same. Nevertheless, PCR testing is gold standard.
Recently an Indian based company driven by the urgent need to provide world-class medical infrastructure in India and make it more affordable and accessible has come out with novel microPCR system. In response to the need for simple, user friendly, point-of-care molecular tests, Bigtec Labs has developed a portable microPCR device using state of the art MEMS technology. The microPCR system is a portable, light weight, real-time Polymerase Chain Reaction (PCR) based nucleic acid detection device, operated using a re-chargeable battery power source. The device uses a disposable microchip with pre-loaded, room temperature stabilized PCR reagents – enabling the user to just add the purified nucleic acid sample and run the test. The Real Time quantitative micro PCR system comprises all the equipment, reagents and essential accessories that are required by the user for conducting rapid, microchip based real time, quantitative PCR tests, starting from sample preparation to the final reporting of result, all in under an hour's time. The PCR set up which can function even in primary health care centres with minimally qualified technicians come in one small briefcase. Real Time quantitative micro PCR system, an anywhere, anytime Real Time PCR promises to be a True game changer in Indian Health Care Sector.
Recently Shri.Chandrashekar Rao, Director- Bigtec Labs visited Nagpur based Orange City Hospital & Research Institute and highlighted their PCR innovation. Shri.Udaybhaskar Nair, Chairman of Ravi Nair Hospitals Private Limited who believes in providing state of art advanced cost effective quality health care facilities to needy central Indians with a good working atmosphere for Clinicians had coordinated this visit. Prominently present on this occasion were Dr. Usha Nair- RNHPL Director, Dr. Anup Marar- OCHRI Director and Dr. Milind Pande, Incharge- Orange City Laboratory Services- OCHRI. Complimenting OCHRI for the interest shown in advancements, Shri.Chandrashekar Rao thanked OCHRI for the felicitation accorded to developers like him who are keen to make advanced cost effective tests accessible to Indian populace driven by the clarion call given by Hon'ble Indian Prime Minister Shri. Narendraji Modi.