Nagpur: Orange City Hospital and Research Institute (OCHRI), as a Corporate Social Responsibility, had organized a free heart checkup camp for the benefit of WCL mine workers at Badkuhi, District Chhindwara, MP, recently. The camp focused on cardiac health education & preventive aspects of heart diseases among miners. Free counseling & consultation was provided by senior Cardiologist from OCHRI. Free ECG, Blood Pressure and Blood Sugar tests were also conducted in this daylong camp.
The camp saw a good response from the mining workers with over 150 of families from Badkuhi, Kanhan, Newton and Junnardev area participating in the camp. Over 47 patients were found to be suffering from various cardiac ailments. Eminent Cardiologist Dr. Pankaj Raut assisted by Dr. Deepak Dongre, Family Physician rendered their expert services in this camp. Team of doctors assisted by Asmita Meshram, Nursing Staff, Rajan Thakur, PAE, OCHRI and Ramakrishna Mankar.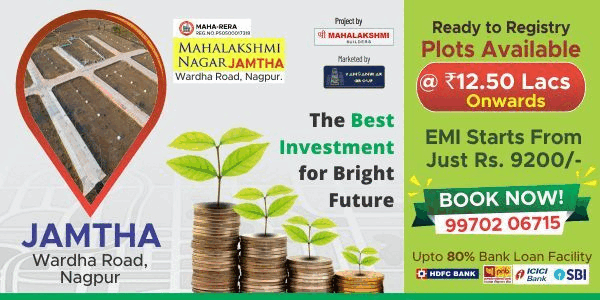 The chief guest of the occasion, Dr. Manju Karan, CMS, WCL Central Hospital, Badkuhi inaugurated the camp and appreciated Orange City Hospital for arranging specialist services in cardiology-related disease. She expressed that, "Miners face a plethora of dangers working in unsafe conditions. Apart from threat of physical injury miners also run the risk of respiratory damage because of high levels of dust and threat of damage to hearing. In addition to these direct consequences, it has several indirect consequences, including long-term physical and psychological adverse health effects. Working under stress in unhealthy environment with no lifestyle leads many to contract non-communicable diseases like hypertension, cardiac ailment, diabetes, mental disorders etc". Although WCL has an inbuilt robust healthcare system in place to check and control such afflictions and diseases, She added, "This camp will definitely help the mining workers".
Speaking on this occasion Dr. Pankaj Raut, Consultant Cardiologist, OCHRI said, "Heart attacks can be prevented if people lead a healthy life by avoiding smoking and alcohol." He further added that, "heart attacks can be prevented by controlling diabetes and hypertension. Many a heart attack can be prevented if people go in for annual health checkup. A person may have diabetes but shows no symptoms. Excess weight causes heart to work harder and increases the risk for heart disease, high blood pressure, diabetes and high cholesterol. Exercising regularly and eating smaller portions of nutrient-rich foods may help you maintain a healthy weight. Exercise for about 30 minutes on most days of the week, eating heart-healthy diet, and avoiding smoking, excessive drinking are important preventive measures."
Dr. Anup Marar, Director, OCHRI said, "OCHRI boasts state of the art Department of Cardiology. Team consists of dedicated cardiologists and Cath lab capable to handle cardiac emergencies. The department has a team of highly experienced and qualified faculty, providing 24×7 Interventional Cardiac Services, such as radial and femoral coronary angiography, angioplasty, peripheral and neurological interventions, paediatric interventions as well as electrophysiological ablation. The department routinely performs complex cardiac procedures like Mitral-Valvuloplasties, Permanent Pacemaker Implantation, Cardiac Resynchronisation procedures, Automatic Implantable Cardioverter Defibrillator (AICD), Implantation and procedures for congenital ailments such as Coarctation of Aorta, Stenting and Patent Ductus Arteriosus (PDA) closure."
Dr. Deepak Dongre, SMO I/c, Community Health Division, OCHRI stated that, "Besides, early heart disease detection program at community level takes care to catch the disease before it can harm the individual. A healthy community is an asset and forms the building block for a healthy nation. As always, we at the OCHRI remain steadfast in our goal of providing quality healthcare services, which will benefit the community as a whole. It is with this in mind we would like to continue our initiative of organizing health check-up camps that would aid prevention and onset of various diseases. These health check-up camps are part of regular community healthcare Programmes and are small steps towards building a healthy community. We are heartened by the positive response to our initiative under this "OCHRI Swaasthya Abhiyan". We look forward to organising many such camps in the future."
Dr. (Mrs.) Geetanjali Mathur, Consultant Anaesthesiologist, Dr. (Mrs.) M. Saha, Consultant Ophthalmologist, Dr. Pradeep Rai, Consultant Pathologist, Dr. Subhash Singh, Consultant Orthopedician, WCL Senior Medical Officers Dr. P. J. Saha, Dr. Anupama, Dr. Shinde, Dr. Sujal, and Dr. Samir Khan were prominently present on this occasion. Dr. Saidulu, Senior Medical Officer, WCL & Shri. Rajan Thakur, PAE, OCHRI worked hard for the success of this camp.