Nagpur: NVCC in association with District Industries Center, Nagpur organised a workshop on 'Government e-Market Place (GeM)"' launched for government procurement since late 2016. At the outset Hemant Gandhi, President NVCC welcomed Gajendra Bharti, General Manager, DIC (Nagpur) with flower bouquet and requested him to enlighten the gathering about GeM, the initiative by government to bring transparency in its purchases amounting to about Rs Four Lac Crores per annum.
Gajendra Bharti gave minute details of GeM portal, in lucid language with the aid of short video film and power point presentation. He said that the portal is just like any other e-commerce portal to bring the purchasers (government organizations) and suppliers on one transparent platform. Government has made it mandatory for all Ministries/Departments to procuregoods andservices through GeM.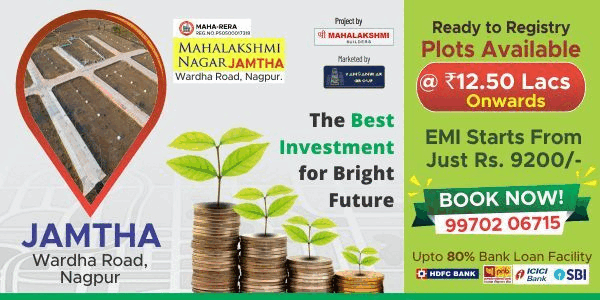 "As per Government directions purchases up to Rs. Fifty Thousand can be done through any of the available suppliers on GeM who meets the requisite specifications, purchases above Rs. Fifty Thousandand up to Rs. Three Lacscan be made from seller having lowest priceamongst the available sellers on GeM by using tools for online bidding or reverse auction available on the GeM and for purchases above of Rs. Three Lacs it is mandatory to be procuredfrom the supplier having lowest price meeting the requisite specifications and obtaining bids, using online bidding or reverse auction tool provided on GeM", he added.
Bhartiji also informed that the process of registration on GeM is simple and easy to complete, once registration is done, suppliers from any part of the country can supply good and services to any government department/office without any one-to-one interaction between buyer and seller. Till date about 16,000 government departments (buyers), 41,500 goods and service providers (suppliers) and 2,53,000 products have been registered on GeM and soon all government organization will do away with prevailing manual purchase system.
Hemant Gandhi, President – NVCC, in his concluding remarks appealed business community to register with GeM and avail the benefits of government supply to enhance prospect of their business. Farooquie Akbani, Jt. Secretary proposed vote of thanks.
Prominently present were Past Presidents SarvashriPrafulbhaiDoshi, Dipen Agrawal, Vice President ArjundasAhuja, A. RajuVyas, Secretary Sanja K. Agrawal, Treasurer Sachin Puniyani, Jt. Secretary RamavtarTotla, Umesh Patel and Executive Members, Representative, President and Secretary of member trade associations were present in large numbers.
States the press note issued by Sanjay K. Agrawal, Secretary NVCC.