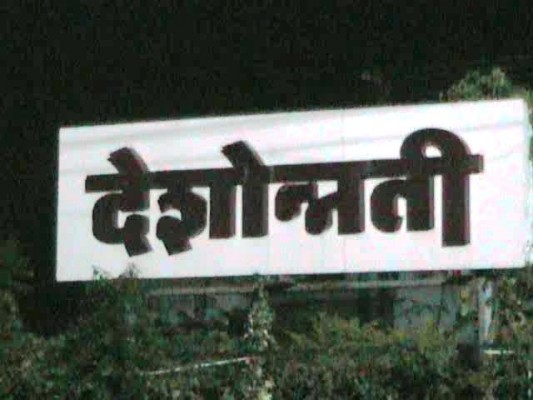 The Nagpur Union of Working Journalists, the Nagpur Journalist and Non-Journalist Newspaper Employees Coordination Committee, Deshonnati Shramik Sangh and all the plant unions of various newspaper and media organisations in the city and the region have demanded that chief minister Prithviraj Chavan or a senior minister of the state cabinet deputed by him should immediately visit the residence of the deceased security guard Rajendra Krishnarao Dupare, who was gunned down by Prakash Pohre and his henchmen at Gondkhairi on Saturday, to console the bereaved family and announce a financial assistance of Rs 15 lakh to the next of the kin of the deceased. The NUWJ and other organisations representing the newspaper organisations also demanded stern action against the Kalmeshwar police station officer Mhetre whose inaction resulted in the death of Rajendra Dupare. The NUWJ informed in a statement here that the agitating employees of Deshonnati had lodged a written complaint that Prakash Pohre was coming to the Deshonnati printing press at Gondkhairi with some hired goons. The agitating employees had also demanded security and police protection in their complaint to the Kalmeshwar police. Though this written complaint was filed by the Deshonnati  employees at around 3 pm, the Kalmeshwar police did not take any action. Thus, the Kalmeshwar police helped Pohre to terrorise the agitating employees and also gun down Rajendra Dupare on Saturday. In this background, the NUWJ has demanded that Kalmeshwar PSO Mhetre be suspended immediately and a probe be ordered against him. Similarly, the NUWJ President Mr Shirish Borkar, General Secretary Mr. Bramha Shankar Tripathi, Tilak Patrakar Bhavan Trust President Mr Pradip Maitra, Deshonnati Shramik Sangh President Mr Bhaskar Atkari
and all other office-bearers or various newspaper employee' organisations have warned that if compensation is not given to the
bereaved family, Pohre is not arrested and Mhetre is not suspended within the next 24 hours, intense agitation would be launched in the Vidarbha region by all the organisations representing the newspaper and media organisations.