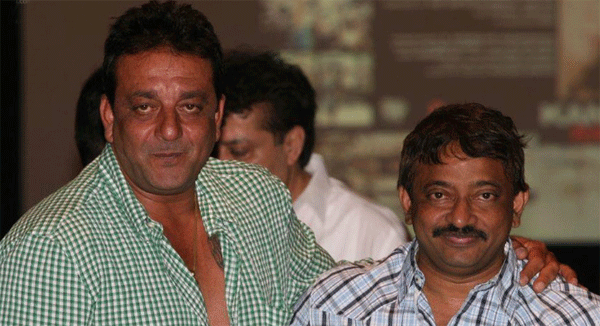 Rajkumar Hirani's film Sanju starring Ranbir Kapoor, which was based on the controversial life of Sanjay Dutt, was panned by a few who felt that Hirani had made the film to white-wash Sanjay's image.
But now, if Ram Gopal Varma has his way, you may soon get to see a 'real' biopic of Sanjay Dutt. The maverick RGV, known for giving cult films like 'Shiva', Satya, Company and Sarkar, has declared his intentions to make a film on Sanjay, which will only focus on Dutt's arrest in connection with the 1993 blasts and for possessing an AK-56 rifle.
When a tabloid reached out to him, he confirmed the story and also added that the film would be titled Sanju: The Real Story. The film will delve into details like who threatened Dutt and compelled him to acquire the rifle, how the firearm was delivered to him and how it was disposed of.
Varma's last film Officer starring Nagarjuna failed to make a splash at the box-office.