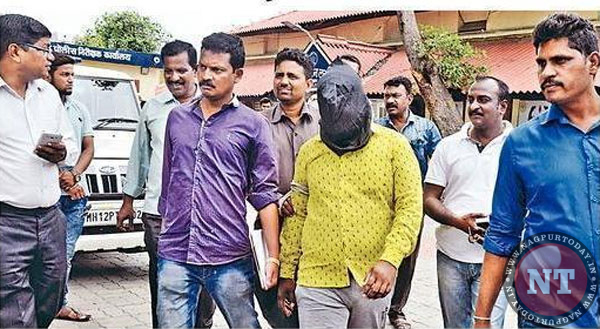 Nagpur: Hinting at the rising gangland style of crime in Nagpur, Lakadganj police have seized a sophisticated imported rifle from the car of three suspected robbers at Prajapati Square on Friday.
The rifle identified as 0.315 Muskat Sporting Rifle, based on British military Lee-Enfield rifle, was seized from the bonnet of a car being used the accused. Besides, 30 live cartridges too were found in the car.
During the action, police arrested Abhijeet Pandey (29), his brother-in-law Jagdish Pandey (19), and their accomplice Shadab Khan, alias Nazir (20) from the car. The trio is learnt to be engaged in stealing batteries from trucks at various locations in the rural district, and also along the highways. Abhijeet had several offences registered against him at Ambazari, Hudkeshwar, Nandanvan and Kalamna police stations.
Senior PI of Lakadganj police station Santosh Khandekar said head constable Prakash Sidam had received a tip-off that Pandey and his accomplices were to cross Prajapati Chowk in a car. "Abhijeet was behind the wheel.
The three were very confident that cops would not be able to spot the gun they were carrying in the bonnet. They had kept 25 cartridges in a belt and another five in a modified case," he said.
As per the information, the Muskat rifle was purchased by Abhijeet from Uttar Pradesh around three years ago for Rs 10,000. Cops said the reason the three goons purchased the rifle is still not clear. Sources from the police station said the three were heading towards Mouda to attend a court hearing, where Jagdish was supposed to be present.