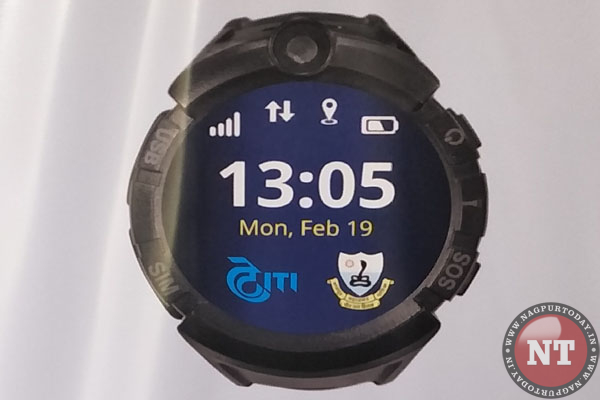 Nagpur: Irked by the irregularities in attendance by its sanitation workers, the Nagpur Municipal Corporation (NMC) has decided to keep watch on them literally from the 'skies'. It has started implementing GPS (Global Positioning System)-enabled wrist watches to its sanitary workers.
The NMC is implementing the project under the Smart City Project and Rs 207 per month towards rental charges for each 800 GPS enabled wrist watch devices for seven years is being paid. The exercise is to record the attendance of NMC sanitation department which has over 7,500 workers, said an official. He added that the registration of sanitary workers from Dharampeth Zone is almost complete and the work to obtain details of other zones is in progress. In Dharampeth Zone, the GPS watches will start functioning from April 16.
The NMC's Health Department pilot project initiated in Ashi Nagar Zone to track sanitary workers through GPS-enabled wrist watches exposed 55% absentee sanitary worker in the zone, said the official.
The system integrator entrusted to ITI, a Central Government undertaking agency, will provide end-to-end solution including supply of 8,000 GPS-enabled wrist watches, servers, application software, web interface and related MIS reports. The NMC will get the fund from Central Government under Smart City mission, the officer said, adding for each device payment of Rs 207 per month will have to be made. The monthly expense for this will be around Rs 16.56 lakh.