Babus directed to free trees from clutches of cement roads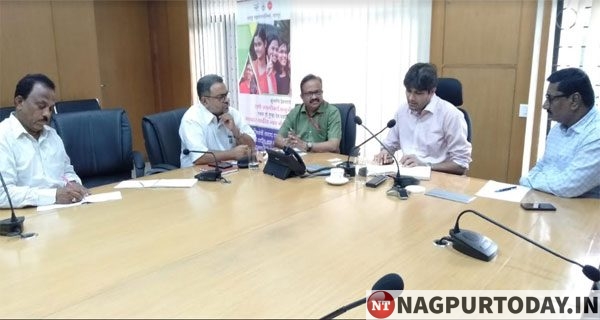 Nagpur: Trees in city could now breathe easy. The network of cement roads being constructed in city has been found choking the trees and stalling their natural growth. But now the scenario is changing for better.
Taking serious note of choking of trees due to construction of cement roads in city, the Municipal Commissioner Abhijit Bangar ordered the concerned authorities to initiate corrective measures to free the trees from clutches of the cement roads. Bangar also directed all concerned authorities to take necessary precautions while construction of new roads so that trees not get choked in future.
The issue of trees getting choked due to cement road construction was raised by city NGO Green Vigil Foundation. Kaustav Chatterjee, Founder , Green Vigil Foundation had a meeting with NMC Commissioner Abhijit Bangar, wherein he discussed the present scenario of choked trees. Chatterjee also explained that due to choking of trees, the rain water does not percolate and the roots are being starved required amount of water. The depriving of water leaves the trees suffocated causing uprooting of trees even with blow of light wind resulting in depletion of green cover of the city.
Taking cognizance of the issue , the top NMC boss convened a meeting of concerned officers at Chhatrapati Shivaji Maharaj Administrative Building of NMC . In the meeting Additional Commissioner Ram Joshi, Additional Commissioner Aziz Sheikh, Kaustav Chatterjee and others were present.
In the meeting, it was pointed out that construction of cement roads is part of development of city. However, the contractors have riddled the nearby tress with covers of cement. This results in no watering of trees. Moreover, the rain water also does not percolate and flows down the drain. All these factors are depriving the trees with life sustaining water and also stalling their growth. The weakened trees then get uprooted by windstorm.
Taking a serious view of the matter, Bangar further asked the concerned officials to take all necessary steps for maintaining green cover of city. He instructed to initiate de-choking of trees with immediate effect and also keep one meter radius around the trees free from cement cover for all future road constructions.