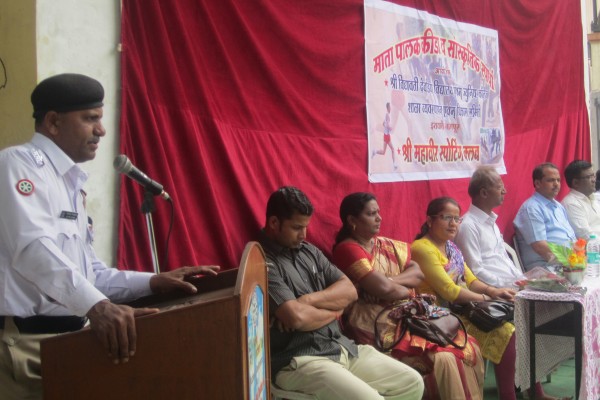 Nagpur News: The School Development and Management Committee of Shri Vidyawati Deodia Vidyalaya &  Junior College run by Shri Mahavir Education Society, Nagpur, organized "Mata-Palak" (Mother-Partents) Sports and Cultural competitions under "Educate Daughter Campaign." The competitions were in association with the Women's Executive of Maharashtra Rajya Sharirik and Shaikshanik Shikshak Sanghatana (Maharashtra State Physical and Educational Teachers' Union) and in technical cooperation of Mahavir Sporting Club.
The chief guests on the occasion was eminent social worker and builder Shakuntala Awasthi, Zilla Parishad's expert Ratnamala Kahilkar, Corporator Rajesh Ghodpage, Traffic Education Branch's office-bearer Ramrao Revatkar, Institute Secretary Promod Walmandare, Prakash Borkar, and BJP Yuva Morcha's Vice President Sachin Mathne.
The aim of the venture was to provide a platform to women parents in sports and cultural competitions and unite them with the School. The women parents displayed their skills by participating in Tug of War, Musical Chair, Bombing the City, Hide and Seek, Chasing the Cardboard, Race, Questionnaire, and One Minute Show competitions.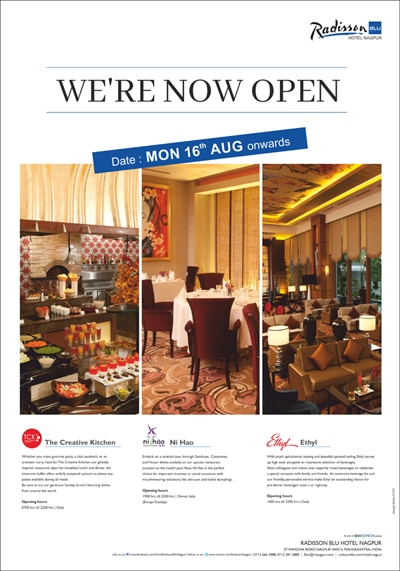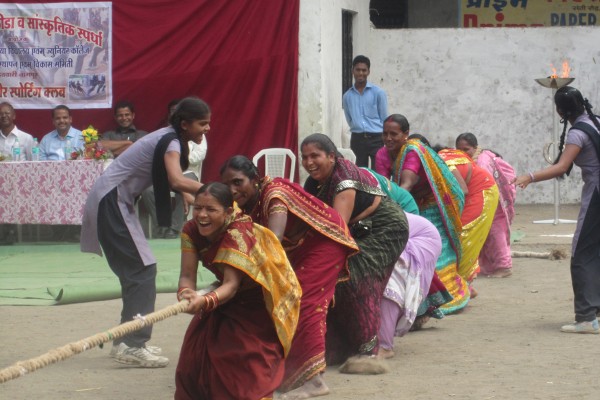 Ratnamala Kahilkar praised the efforts and declared the venture as novel in its own way. Ghodpage and Revatkar appealed all the schools to organize such shows while Shakuntala Awasthi extended her greeting to the Shri Vidyawati Deodia Vidyalaya and Junior College for successful organization of the venture.
The Principal Shrikant Varankar provided a special guidance for success of the competitions. The President of Women's Executive of Maharashtra Rajya Sharirik and Shaikshanik Shikshak Sanghatana Priti Savvalakhe, in her introductory speech, stressed the importance of "Educate Daughter Campaign". The programme was conducted by Snehal Varudkar and a vote of thanks was proposed by Urshila Walmandare and Dolphin David.