Citizens express mixed reactions to Railway Budget
Prabhu's new script for Indian railways, mantras of change: Managing Director of EQ Suresh Iyer


Nagpur.
Suresh Prabhu is certainly not populist but he is pragmatic in his entire approach and his subject knowledge reflects why he was specially chosen by the PM to head railways and It was evident when he presented his maiden Railway budget. He took a very serious approach to bring about 360 degree change in management practices and better passenger experience. He boldly took wrath by not announcing any new trains nor did he plan to lay new railway lines but, announced high speed corridors and faster trains to drastically reduce intercity travel time.He proposed passenger-friendly proposals like quick ticketing, lower berth quota and bio toilets, definitely good initiatives for common travellers. One of the major announcements of 5-minute ticket for passengers without reservation would be a major hit. Prominent step taken by him for youth is to cover 400 stations WiFi.
Prabhu has unveiled what he called "four goals, five drivers and 11 thrust areas" to end the "vicious cycle" of underinvestment in Indian Railways. The railways short-term aim would be to deliver its best financial performance in last one decade.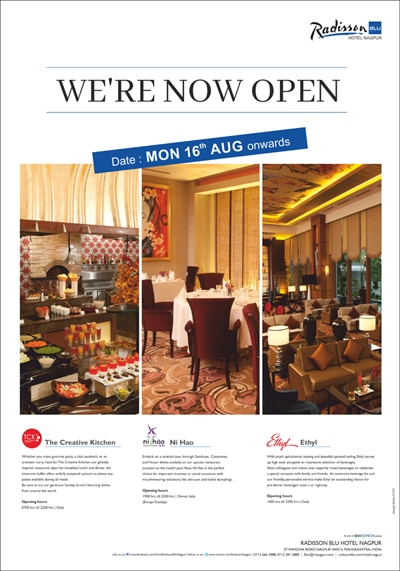 He seems to be committed on his four major goals:
Sustainable improvement in customer experience.
Making railways a safer means of travel.
Expansion of capacity and modernising rail infra.
Attaining financial sustainability by creating large surpluses for capacity expansion and replace depreciating assets.
According to me this is ideal & dream budget which speaks for innovation in Railways providing complete new outlook. But there are lot of challenges to implement these idealistic practices and I hope Prabhu, otherwise quiet person, will prove his critics wrong by writing entire new script for the development of Indian Railways.
Practical & Service oriented Budget: Former President of NVCC Dipen Agrawal

The railway budget 2015 presented by Railway Minister Suresh Prabhu has kept ambitious plan off the track & has skipped Big Bang reforms. Budget promises are delayed & derailed is the past experience. In 2013, when the BJP led NDA took the reins at the centre the railway budget included several ambitious schemes. The most prominent one was the high speed corridor with bullet trains however, none of the trains have begun operations hence Suresh Prabhu ended his budget speech with no new train announcement.
No increase in railway passenger fare is welcome but the announcement to raise freight rates from April 1, 2015 is matter of grave concern for trade & industry. Plan for 8.5 lakh Crores investment in next 5 years needs to verified with the road map of implementation. Allotment of 67% more funds to passenger amenities is welcome. Announcement of Coastal connectivity program with Rs 2000 cr fund allocation is appreciated. The idea of monetizing railway assets rather than selling them to raise funds needs to be acknowledged. Nothing much has been declared for Maharashtra State and nothing at all for Vidarbha region. Railway minister has not been able to deliver to the expectations of his home state.
Modi Government takes Indian Railway to next Generation: B C Bhartiya

Modi Government has presented a​ ​development oriented Railway Budget, ​which has spelled out priorities in rail sector and has focussed mainly on strengthening of Rail infrastructure in the Country, ​said ​National President B C Bhartia & ​Secretary​ General of the​  Confederation of All India Traders ​(CAIT) Praveen Khandelwal ​white reacting to first railway budget presented  by ​Railway Minister Suresh Prabhu today​.
​Both B C Bhartia and Khandelwal said that​ it would have been more appropriate if special focus would have given in Rail Budget for augmentation and streamlining of Rail freight Infrastructure which could lead more revenue to Railways. However,​  the Govt. has tried to address all the railway related issues​.​ On, ​one hand the Govt. has taken on its priority safety, ​speed, scale and ​service​for the passenger and has expanded the railway connectivity to integrate remote areas with main railway lines. The thrust laid upon cleanliness of railway stations and trains will​ boost image of railway and curb nuisance of flies and filth.  The thrust on improvement of connectivity to tourist destination will generate employment opportunity to people leaving in tourist destination.
​Both trade leaders urged Railway Minister to laid greater emphasis on availability of quality food prepared in most hygienic conditions. It has been seen that beside Railway Contractors even the Pantry Cars attached to different trains are running in most unhygienic condition. They have suggested that a Special Task Force comprising of Senior Officials and Passengers may be constituted to monitor food service in Railways.​
Raje Mudhoji Bhosale terms Railway Budget as 'mixed bag of announcements'

Raje Mudhoji Bhosale, scion of Raje Raghuji Bhosale, termed the Railway Budget, presented in Lok Sabha by Railway Minister Suresh Prabhu on Thursday (February 26) as a "mixed bag of few satisfactory announcements and unsatisfactory announcements" as well. "Since the Railway Minister hailed from Maharashtra the State was expecting a slew of goodies from him. But the expectations were belied as nothing beneficial has been proposed in the Railway Budget. Therefore, for Maharashtra, it is unsatisfactory," stated Raje Mudhoji Bhosale while giving his reaction to Nagpur Today.
"On the other hand, some good announcements have been made that include stress on cleanliness, reservation of tickets can been done four months in advance as against three months earlier, allotment of middle berth for senior citizens, lower berth for pregnant women etc. This Budget will not put Railways at loss. Moreover, no hike in fares will certainly provide relief to passengers. Such other satisfactory announcements are the highlights of this Railway Budget. If the Railway Minister fulfills all the promises then the passengers will be immensely benefited. The announcements should be limited to only announcements. What counts is the implementation," said Raje Mudhoji Bhosale. 

Mathuraprasad Goyal said that deviating from the traditional method of presenting Budget the Railway Minster it appeared has tried to bail out and as to improve railway.  He tried to touch all issues generally discussed by passenger but  he missed  the  opportunity   to convinces  the people  what and how he is going to meet the challenges.  The survey of new lines between Nagpur, Wardha, Narkhed, Amravati,  Washim, Bilaspur, Chhindwada, Amala,  Baitul, Amravati, Malakapur, Cikhali, Ramtek, Tumsar, Warora, Umred will all help in making a goods railway network in and around Nagpur.

President of Team CAIT Nagpur Kishor Dharashivkar said that in beautiful words in the budget speech the railway minister has set out a plan for development of Indian railway over a period of 5 years.

President of Nagpur Chiller Kirana Vyapari Sangh  Prabhakar Deshmukh  said that possibly the railway minister wants to come out with long terms solution for development of railway.  Hence he has prepared to give a broad out-line of his proposal.

Dhyaneshwar Rakshak said that public had lower rate expectation and from this present budget. The whole budget is repetition of earlier promises, which is nothing new.

Vidarbha Rurul Industries Farooque Akbani said that the same old congress policy have been followed under new name. It appeared that in name of out sourcing and under PPP model most of the services will be given to multinational companies or will be also lead railway toward privatization.

Nikhilesh Thakar said that budget speech should be taken vision documents of the govt. if the content of the speech are rated properly it will project the Union Government's plans to take Railway to new heights.

Ravindra Gupta said that the survey of new lines around Nagpur clearly show that Nagpur Railway Station has been upgrade of for passenger trains and goods trains.
Ravindra Padgilwar said that Concessions for farmers produce were expected from this budget but it has disappointed.

Ramavtar Agrawal dealer in Agri produce said that for the first time in history such vision documents of railway has been presented. It shows that government is committed for betterment of railway and passengers.

Vatsal Bhartia student said that concession should have been allowed students who are going for interview and also sports persons.