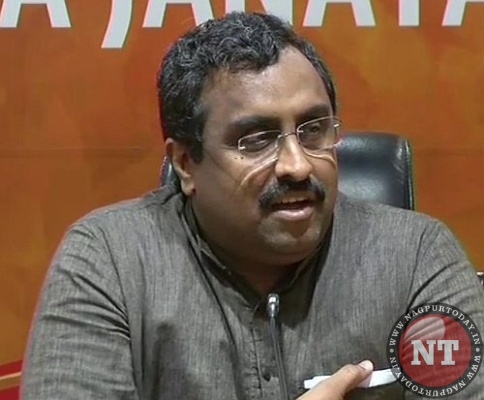 New Delhi: BJP National General Secretary Ram Madhav's press conference on the decision to pullout of its alliance with the PDP in Jammu and Kashmir.
"It has become untenable for the BJP to continue with the alliance with the PDP in Jammu and Kashmir. We had formed the government in the state in 2014, but it was a fractured mandate. The PDP had got the majority of votes and after four months of discussion we decided to join hands with the PDP with a common minimum programme.
"We had formed government with the agenda of restoring peace in the Kashmir Valley, encouraging development in Ladakh, the Kashmir Valley and Jammu.
"In the last four years terrorism and radicalisation have increased in Kashmir. Fundamental rights — right to life and free speech — have become endangered as was observed in the killing of Shujaat Bukhari (editor-in-chief of Rising Kashmir).
Keeping in mind the larger national interest of India's integrity that the time has come to hand over the reins of power in the state to the governor.
We must accept that the state government has failed. The suspension of anti-terror was goodwill not weakness."
Omar Abdullah tweets, And so it has come to pass……..