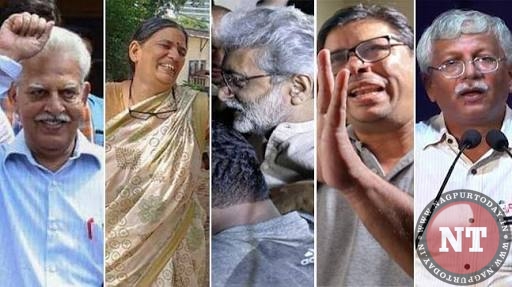 NEW DELHI: The Maharashtra government has strongly rebutted in the Supreme Court that the five activists were arrested in connection with the Bhima-Koregaon violence due to their 'dissent' or 'difference in their political or other ideologies'.
Submitting its reply affidavit in the court, the state government maintained that "they are involved in not only planning and preparing for violence but were in the process of creating large-scale violence, destruction of property resulting into chaos in the society."
The affidavit, filed by the Assistant Commissioner of Police, Pune, emphasised that the FIR registered against these activists disclosed commission of serious offences and that incriminating materials have emerged against them.
It said that these activists along with others were planning to "carry out a violence, planned ambush/rebellion against the enemy (which is our country and its security forces)."
Simultaneous raids had targeted the residences of prominent Telugu poet Varavara Rao in Hyderabad, activists Vernon Gonzalves and Arun Ferreira in Mumbai, trade union activist Sudha Bharadwaj in Faridabad and civil liberties activist Gautam Navalakha in New Delhi.