Not criticism but commitment o Friend Made Charlie Hunnam quit Fifty Shades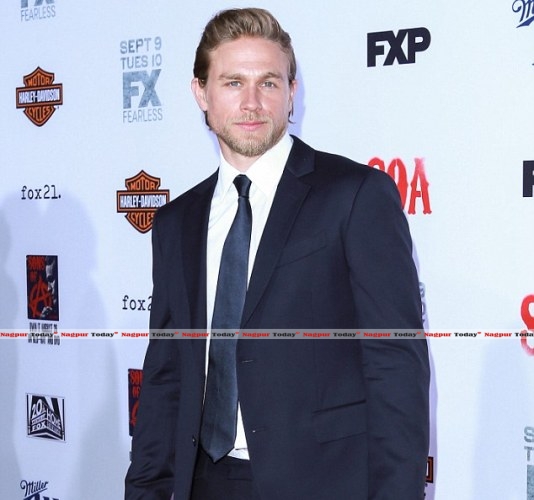 It has been two years since the handsome Charlie Hunnam opted out of the erotic Fifty Shades of Grey. Charlie Hunnam was all set to play the kinky billionaire, Christian Grey in the blockbuster, Fifty Shades of Grey. However, his sudden drop out left everyone thinking it was the criticism following the cast announcement. When Charlie left the project, everyone started talking that it was because of the pressure fans of the Fifty Shades book who did not accept Hunnam as their loving Christian Grey. Women had imagined a figure in their mind after reading the trilogy and criticised the producer for the selection of Hunnam (who we feel was nonetheless).
Now, the Sons of Anarchy actor has sat down with V Man magazine and discussed about Fifty Shades which could have given him box-office-crushing franchise and worldwide stardom. Courtesy of Tim Walker for V Man magazine The Knights of the Roundtable: King Arthur actor said it was his prior commitment to friend-filmmaker Guillermo del Toro which made him opt out of the franchise. Like before, Charlie Hunnam said that it was not the sexual content or the kinky sex scenes but the commitment to another project which made him reject Fifty Shades. "I'd given Guillermo my word, over a year before, that I was going to do Crimson Peak," he tells V Man magazine. The actor admitted during the interview that del Toro had plenty of time to recast his role, and that those around him thought his decision was insane-but maintains that he couldn't say no to his friend. "People were saying, 'Are you crazy?" Hunnam continues. "'Guillermo still has got four months to recast, it's the fourth lead, you can go and do this [instead].' I said, 'I can't. He's my friend.'" Leaving Fifty Shades was heartbreaking for the actor. He said,that it "was the worst professional experience of my life. . . It was the most emotionally destructive and difficult thing that I've ever had to deal with professionally. It was heartbreaking." However, the worst experience was making Fifty Shades of Grey director, Sam-Taylor Johnson announce the news. "I called her and we both cried our eyes out on the phone for 20 minutes. I needed to tell her that this was not going to work," he told the mag.