Justin Timberlake shares new pics of son, Silas, dances to beyonce at US Open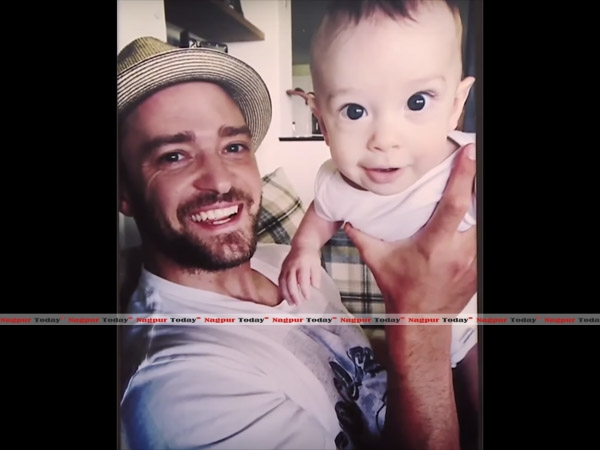 Justin Timberlake had a happening 24 hours with buddy, Jimmy Fallon. The singer was on Jimmy Fallon's The Tonight Show where he spoke about fatherhood and treated the audience with some new snaps of his little prince, Silas Randall Timberlake. While stopping by "The Tonight Show Starring Jimmy Fallon", the former NSYNC singer revealed becoming a father was the most amazing thing to ever happen to him. "It is the most insanely amazing, wonderful, unbelievable thing to ever happen to you," Timberlake told host Jimmy Fallon about his experience as a father. Courtesy of YouTube/Fallon Tonight The "Mirrors" singer also proudly told the audience that Silas' first word was "Da-da," referring to Justin as his dad. And then the 34-year-old singer shared two snaps of his little son with wife, Jessica Biel. One of the snaps showed Timberlake holding his baby. The two were all smiles while facing the camera.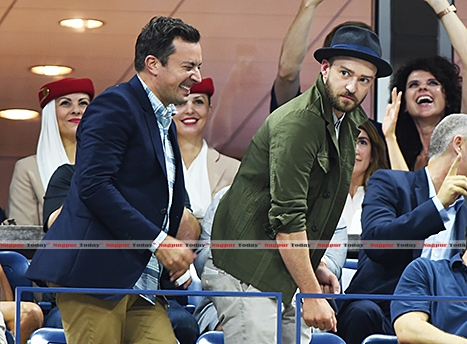 The other snap featured his wife Jessica Biel planting a kiss on Silas' cheek. The snap was seemingly taken after they took a bath as both of them wore towels. Courtesy of YouTube/Fallon Tonight Apart from sharing the all new pictures of his 5-month-old son, Timberlake also rapped for the sixth installment of their famous History of Rap performance. There were tons of new rap songs, including Drake's "Know Yourself" and R. Kelly's "Ignition." Later the friends showed their bromance while watching Roger Federer at the U.S. Courtesy of Twitter Open together in New York City on Wednesday (Sept. 9, 2015). The duo stood up and danced to Beyonce's 'Single Ladies (Put a Ring on It) in the Emirates Airlines suite.