Nagpur: Post the recent T20 India-England match, which Vidarbha Cricket Association allegedly ran without police permission, the tussle between the cops and VCA authorities have crossed all limits. After the VCA authorities alleged in the court that police department had asked for 500 free passes for the match, it has now alleged harassment against the cops. Nagpur bench of Bombay High Court has now once again came down heavily on Nagpur police like it did upon previous complaint. Earlier the court termed the demanding of passes as extortion.
A division bench comprising justice Bhushan Gavai and justice Indira Jain, on Thursday, sternly asked commissioner of police K Venkatesh to take the issue very seriously and intervene. Meanwhile, the respondents, including DCP Zone-I, Deepali Masirkar, DCP (Special branch) Ravindra Pardesi, Senior PI at Hingna Police Station Hemantkumar Kharabe and others sought time to file a reply which was granted by the bench, before adjourning the hearing till next week.
Earlier, VCA President Anand Jaiswal and 13 others filed another affidavit through senior counsel Sunil Manohar and Akshay Naik, accusing the police machinery of deliberately harassing them to ensure that their illegal and arbitrary demands are met in future.
The VCA cited a letter from Hingna PI Moreshwar Barapatre on February 2, seeking total description of tickets sales through online portal in.bookmyshow.com and entire footage of T20 international played between India and England on January 29. The letter also demanded all documents and no objection certificates (NOCs) regarding Jamtha stadium's construction.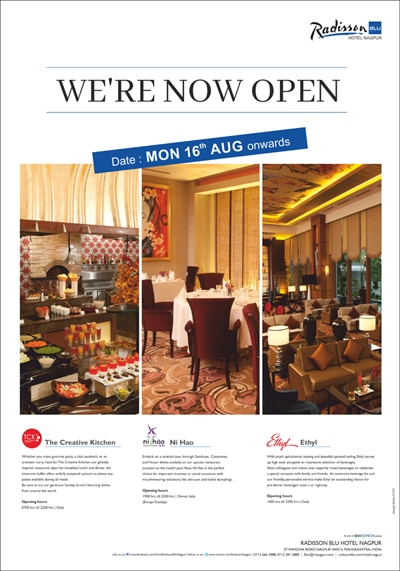 The association received another letter from the police directing them to produce match footage from 12 noon to midnight. Accordingly, the VCA submitted entire set of documents related to construction, but expressed inability to provide footage stating that telecast rights was prerogative of BCCI. Regarding CCTV footage of about 26 cameras installed inside and outside the stadium, VCA stated that it would take at least three days to retrieve it.
"The letters are nothing but a roving and fishing enquiry which had nothing to do with alleged offences registered against VCA on January 31 under Sections 131A and 135 of Maharashtra Police Act, 1951. Tickets sales, NOCs and CCTV footage have no connection with the offences lodged against VCA officials. It's apparent that offences were lodged in a haste and in a predetermined and mala fide manner without any investigation or information," Jaiswal mentioned.
VCA further received many letters including that of assistant commissioner of Sonegaon Police station seeking information on whether it had taken collector's permission for stadium's construction and to provide completion and occupancy certificates.
The VCA authorities submitted photographs of several high ranking officials including DCPs, Bhandara SP along with their family members and guests sitting at CCTV room which was a highly secured place, opened only through password. Some cops were seen watching match from corporate box in uniforms.
The police officials also demanded keys of gates, prior to the match with a view to offer unrestricted entry to their unauthorized guests. The VCA officials claimed that such things never happened throughout 24 One-Day Internationals and three IPL matches played between 2008 and 2017. They said all police permissions were taken and no untoward incident took place, Moreover, the stadium is one of the most efficiently constructed and best stadiums in India.
The affidavit named DCP Ranjan Kumar Sharma for allegedly threatening Jaiswal, also the senior counsel, on January 29, that even if no untoward incident takes place, offences would be registered against the VCA under IPC and Environmental Protection Act.
The judges then pulled up cops for acting late asking them on why all those queries weren't raised prior to the match and why it is being raised now.
The court was hearing a PIL filed by social worker Paramjeet Singh Kalsi through counsel Harnish Gadhia seeking directives to the cricket association to pay security dues immediately.