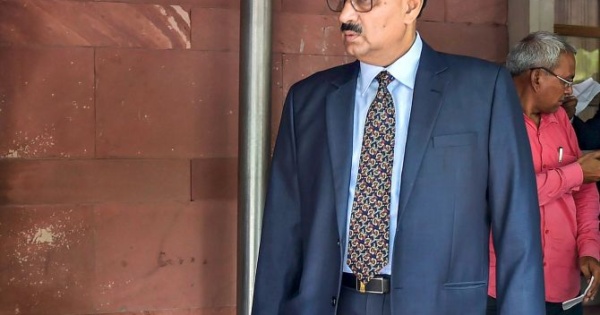 NEW DELHI: The Supreme Court today abruptly adjourned a hearing on exiled CBI director Alok Verma's petition, reportedly after the leak of a vigilance report on corruption allegations against the CBI chief and also his reply. The documents were all submitted in a sealed cover. Chief Justice Ranjan Gogoi questioned how the details were leaked.
"None of you deserves a hearing," Chief Justice Gogoi said, deferring the case. Alok Verma has petitioned the top court against the government's decision to strip him of his powers and send him on compulsory leave.
In the last hearing on Friday, the top court said Mr Verma had not been given a clean chit in the report of the Central Vigilance Commission report on corruption allegations against him. The report is "complimentary on some charges, not-so-complimentary on some charges and very uncomplimentary on some charges," the court had told the CBI chief, asking him to respond to the report in a sealed cover by Monday.
The CBI director was accused by his deputy Rakesh Asthana of taking bribe from a Hyderabad-based businessman being investigated by the agency. Mr Verma had accused Mr Asthana of the same crime.
As they swapped allegations, they were both sent on forced leave and several officers investigating Mr Asthana were transferred on the night of October 23.
Mr Verma gave his response to the vigilance report on Monday, on a day another CBI officer, Manish Kumar Sinha, came out with allegations against Mr Asthana and top government functionaries like the law secretary, National Security Adviser Ajit Doval and a minister of state.
Mr Sinha, who was transferred to Nagpur as part of the shake-up in the agency last month, told the court that he had "documents that will shock the court". He said his transfer was aimed at "changing the course of the investigation" and helping Mr Asthana. He claimed that a union minister of state took "a few crores" as bribe to intervene on behalf of the businessman who allegedly handed out the bribes.