Noida: B.Tech engineer Anjali Rathour shot dead at Shatabdi Rail Vihar Apartment in Sector 62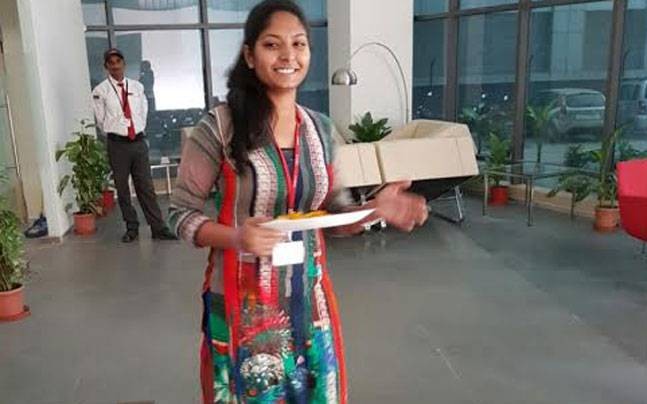 Noida: In yet another shocking incident from Uttar Pradesh, a 23-year-old software engineer was shot dead in Noida on Wednesday morning. The techie, Anjali Rathour, was shot dead at the Shatabdi Rail Vihar society in Noida, Sector 62. She was found dead in the parking lot of her building. According to reports, police suspect that her boyfriend may be behind her killing.
A graduate from Lovely Professional University, Anjali was working at the mobile manufacturing firm Lava in Sector 63. A resident of Yamuna Nagar in Haryana, she had joined work in June 2016.
According to reports, Anjali had shifted to the Shatabdi Rail Vihar society nearly 4 to 5 months back.
Police reportedly said that Anjali was living with six other girls in a shared flat on the third floor. Police say that a person, suspected to be her boyfriend, called her up on her phone in the morning, following which she went to the ground floor.
Reports say that the incident has been captured on the CCTV camera of the parking lot. Anjali was found dead by one of her flat mates and was rushed to Fortis Hospital where doctors declared her brought dead.
The police and forensic team are carrying out a probe. They have spoken to the victim's flat mates and relatives. No arrest has been made yet.