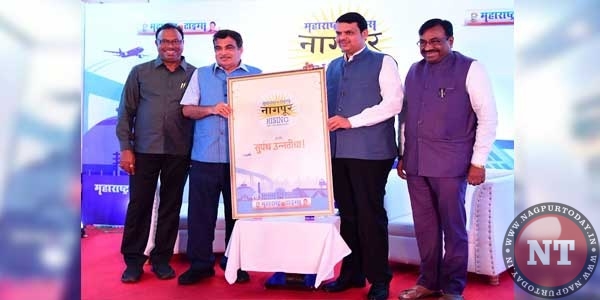 Nagpur: Even as the Maharashtra Government is reeling under severe cash crunch, Union transport minister Nitin Gadkari has stepped in to revive the commercial viability of oranges produced in and around Nagpur. As the state government is suffering from lack of funds, Gadkari is planning to invest Rs 2000 cr Nagpur Orange Growers Association (NOGA), with support from central government and private investors in the ratio 49:51, respectively.
NOGA is a cooperative company that produces jams, sauces, etc. Addressing the Nagpur Rising conclave organized by Maharashtra Times on Sunday, the minister said, "NOGA produces very quality food products but it needs more money. As state government does not have funds, central government and a private party will chip in with the ratio being 49:51."
The city MP further said that he had held talks with Big Bazaar owner Kishor Biyani and the latter had agreed to set up his company's central godown here. "The group needs 10 acre and the project will create 10,000 jobs," he added.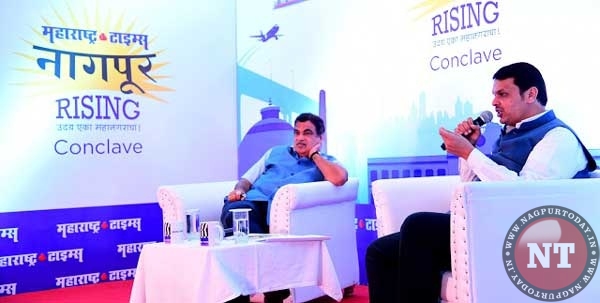 Turning to the multimodal passenger hub at Ajni, Gadkari said that the Central Jail would be shifted to Koradi, where land had been earmarked.
Gadkari further said that the central government had sanctioned Rs1,000 crore for Kanhan tunnel project. "The excess water of Kanhan river will be transported to Totladoh dam. Due to construction of Chaurai dam on Pench river upstream Totladoh is not getting filled up. The tunnel will meet Nagpur's water need for coming fifty years," he added.
The minister also said that an international standard garden would be set up in the catchment area of Ambazari Lake. "Nagpur Improvement Trust (NIT) is going to develop multimedia shows in Ambazari and Telangkhedi lakes. I have sanctioned Rs100 crore from Central Road Fund (CRF) for constructing the Telangkhedi tunnel, " he added.
Fly Nagpur-Tadoba by sea plane soon
Turning to the sea plane project, he said that it would take off in three to four months. "We will connect Nagpur with Tadoba. The sea plane will land in Irai dam near Chandrapur," he added.
Rs 600 cr for Gorewada zoo
He further said that Rs600 crore would be invested in Gorewada international zoo project to make Nagpur a tourist destination. "We are also developing a Gandhi-Ambedkar tourist circuit in Nagpur and Wardha," added the CM.
Nagpur to be made medical hub
Commenting on his future plans, Fadnavis said that he wanted to make Nagpur a medical hub and set up a Indo-UK cooperation centre here. On city planning he said, "We have prepared the development plan of Nagpur metro region and now we will prepare a similar plan for the city."