Nagpur: In a bid to stop wastage of water through leakages and deteriorated pipelines, Nagpur Municipal Corporation and Orange City Water have planned take 12-hour shutdown on Kanhan WTP 1300×900 mm dia feeder main line on November 22.
Major leakages have been observed at 2 different locations on Kanhan 1300×900 mm feeder line, at 900 mm Flow Meter at Automotive Sq and on Air Valve at Ambedkar Square, Lakadganj. The leakage need to be plugged on priority as huge quantity of water is being flowing over the road surface. To plug this leakage, NMC-OCW have planned to carry out leakage repairing work on 17th of November 2017 from 10 AM. For this, it required to take minimum 12 Hrs. of shutdown on Kanhan 1300/900 MM dia. feeder line from Kanhan WTP.
Water supply especially in will remain affected during shutdown work. Water supply through Tankers will also be not possible as the ESR's in these areas will remain totally dry. NMC-OCW has requested people from these areas to store sufficient water for their use.
The areas which will not have water supply are: Bhandewadi ESR, Deshpande Layout ESR (Bharatwada), Lakadganj, Minimata Nagar, Subhan Nagar, Kalamana ESR and Pardi I , II ESR. Shanti Nagar ESR, Wanjari, Bastarwadi, 10 No Puliya DT, Indora Square DT, Nandanvan OLD, I & II ESR;s Sakkardara I, II, III, Tajbagh ESR, Kharabi DT and Bhande Plot DT, Old Nandanwan, Shivnagar, Mahavir Nagar, Ganesh Nagar, Neheru Nagar, Sudampuri, Some parts of Om Nagar, Bhande Plot BapuNagar Gurudev Nagar , Ishwar Nagar, Mire Layout, Kabir Nagar.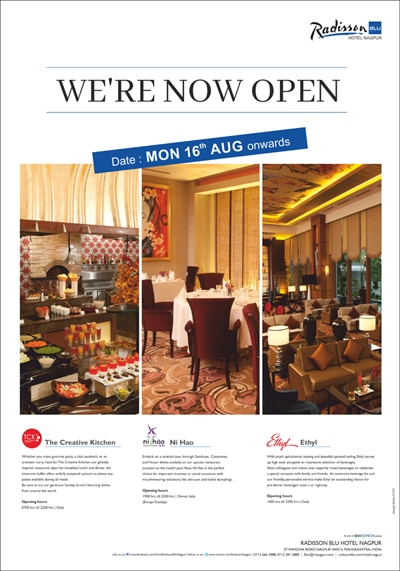 As Kanhan 300×900 mm dia main feeder line will be closed for shutdown work for almost 12 – hours, NMC-OCW have appealed people to co-operate and if they have any complaints regarding water supply or need information can contact @ NMC-OCW's Toll Free Number 1800 266 9899 at any time.