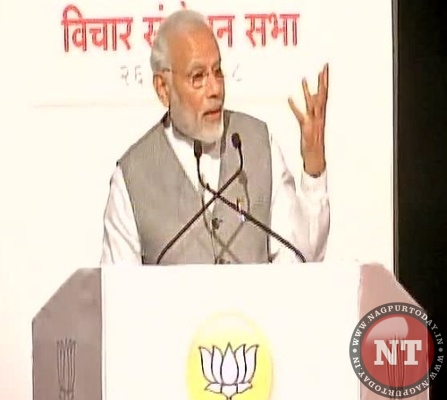 Mumbai: The rising crude prices have not resulted in a spike in inflation and the macroeconomic fundamentals of the country remain strong, Prime Minister Narendra Modi said in Mumbai today.
Addressing the third annual meeting of the governors of the Asian Infrastructure Investment Bank (AIIB), Modi also said the BJP-led government is committed to fiscal consolidation. "Our macroeconomic fundamentals are strong with stable prices, a robust external sector and a fiscal situation firmly in control.
Despite rising oil prices, inflation is within the mandated range," he said. The government is firmly committed to the path of fiscal consolidation, he said, adding the government debt as percentage of GDP is consistently declining.