Nagpur: Here's the bad news for Nagpur's Ganesh festival enthusiasts! Nagpur's famous Vidarbha ka Raja – the iconic Ganesh mandal at HB town on CA road which regaled the devouts for the last 5 years, will not be a part of celebration this year, thanks to the congestion created due to pillars erected by Maha Metro. The famous Ganpati mandal which started installation of Ganesh idol six years back, has been called off this year as there was no space left for organising the programme.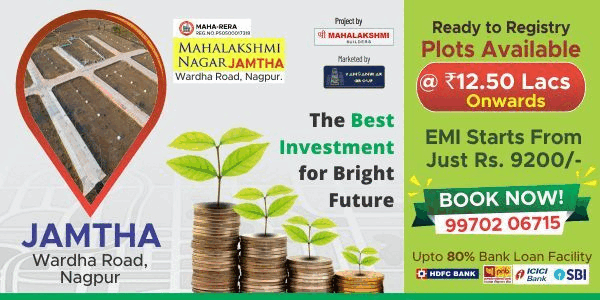 The Vidarbha ka Raja event organising committee is headed by city's senior political leader Satish Chaturvedi.
As the name suggests this has been one of the most popular 'Sarvajanik' Ganpati of the city with a record turnout of over 3000 people coming up for for darshan everyday and the evening Aarti. The idol is usually remains a 31 feet tall and splendorous. Organized by the Vidarbha Mathadi Kamgaar Ganesh Utsav, this pandal had become the key attraction in the very short time.
Talking to Nagpur Today, Pandit Satyaprakash Pandey, who has been performing pooja for the mandal for the last 5 years, has confirmed the event's withdrawal this year, saying that the area where Vidarbha ka Raja Ganesh idol was installed has been surrounded and cluttered by the construction works of metro rail. This has left with very little space to conducting the event.
Pandey informed that the order for making Ganesh idol was also not given this year so as to allow smooth vehicular movement on this particular stretch. All efforts to contact Chaturvedi family failed as they could not be reached. Neither Satish Chaturvedi nor his Son Dushyant Chaturvedi were available for the comment.