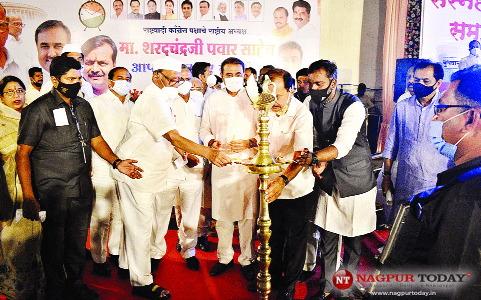 Nagpur: Breaking his silence over violent reactions in parts of Maharashtra over the alleged incident in Tripura, the Nationalist Congress Party (NCP) President Sharad Pawar, on Wednesday, said that there was no reason for the violence that was witnessed in Amravati, Nanded, Malegaon and at other places in the state. "It was puzzling to see some people taking to the streets and indulging in violent acts. It was improper. The State Government will review the incident to find out what led the mob to go violent," Pawar said while interacting with mediapersons at Hotel Centre Point.
Several incidents of violence and stone-pelting were reported in Amravati, Nashik, Nanded and to some extent in Malegaon. When asked whether he would recommend banning Raza Academy which was allegedly responsible for the violence, Pawar said, "It is too early to blame any organisation. We will review and then a conclusion can be drawn. Some people of a particular ideology and belonging to a particular group should be held responsible prima facie."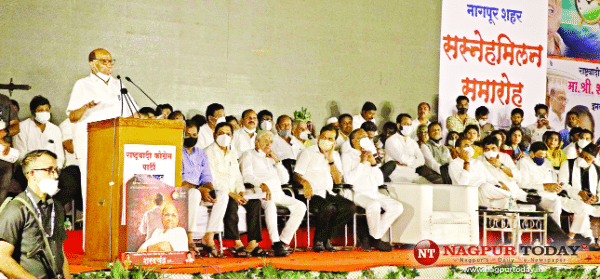 Will fight polls alone if no alliance struck:
Commenting on the alliance between the three constituents of the Maha Vikas Aghadi for the forthcoming civic body elections, the Maratha strongman said it was not yet decided as the elections were being held at local levels where every party wants to field their own candidates. "It will be good if an alliance is struck between the three MVA parties to fight Municipal Corporation polls. Otherwise, we will fight the elections alone. All the three parties in Mava Vikas Aaghadi are planning to contest the local polls independently. NCP is willing to have an alliance but it would all depend on the local leadership," Pawar said.
Oppn trying to destabilize MVA Govt:
Addressing party workers at Satvachan Hall in the evening, the NCP supremo launched a scathing attack on BJP. "Since the Shiv Sena-NCP-Congress formed a government in the State, the Opposition party is trying to topple the government. In its bid to destabilize the MVA government, the state BJP leaders are seeking help from the Central Government. The close relatives of MVA leaders are being harassed in one way or another. Sanjay Raut's wife was sent notice by ED. Ajit Pawar's sister's house was raided. The Income Tax Department officials searched Ajit Pawar's house for five days. Anil Deshmukh has been jailed. People in the State will teach a lesson to the BJP over all these acts," Pawar declared.