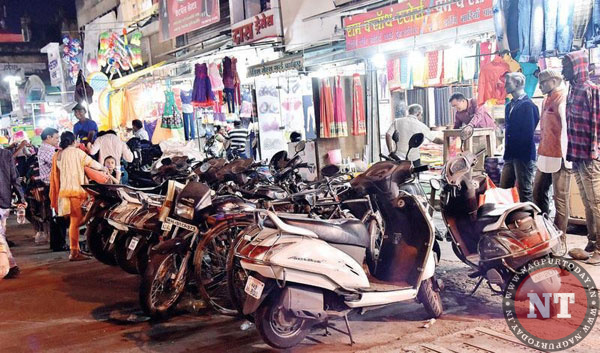 Nagpur : After banning car parking on West High Court Road, the traffic police have banned all parking of two wheelers too Sitabuldi main road (Mahatma Gandhi Road) between Variety square and Loha Pul square from March 7.
The notification said decision was taken to ease traffic congestion and parking problems on the road. As an alternative, parking will be permitted on Tekdi road between Manas square and Morris College T-point.
Parking of cars is already not allowed on this road.DCP (traffic) Chaitanya S issued a notification in this regard on March 3. "Penalty of Rs 200 will be levied if vehicles are parked here," he said.On Tekdi road, two-wheeler parking will be permitted from Rajasthani Mahila Mandal to Saishanti Building on South side only.