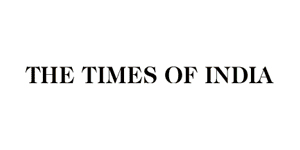 NAGPUR: The city police do not seem to have cared to give an afterthought following the kidnapping and murder of eight-year-old Kush Katariya on this day a year ago. No efforts seemed to have been made to prepare guidelines for handling complaints of kidnapping, especially of young children as cops went on showing their indifferent attitude in different cases in the last one year.
A Right to Information (RTI) Act query showed the city police had no clue till July this year about 142 missing minors which included seven kidnapped girls.
In August, Lakadganj police were even reluctant to lodge a missing complaint of three-year-old Chand Babu when his family approached them. Despite naming the person who had taken away Chand, officers of Lakadganj police station did not take the matter seriously until joint commissioner of police Sanjay Saxena intervened. City police chief Ankush Dhanvijay and Saxena's intervention led to the registration of the matter and subsequent rescue of the boy from Bihar.
Even before the storm of Chand Babu's case was settled, Kalamna police delayed taking missing complaint of five-year-old boy Krish Kaikade for around nine hours and also wasted a day until his semi-nude body was found near a nullah in September.
Taking shelter under the post-mortem report of Krish that he died due to drowning, police opted to forget the case. Till date, it is not clear how the boy reached five kilometres away from the place he resided. There is also no answer why Krish did not have trousers on despite the fact that the shoes were found near his body.
Meanwhile, Kush's family has reiterated the demand for speedy justice on his death anniversary. Aggrieved father Prakash said the family would perform rituals and engage in charities. "We are planning to visit the shelter home for orphans and physically challenged children," said the father. He said it would be a difficult task to control emotions of mother Chhaya and elder sister Muskan on the death anniversary.
Ridham Puria (8) and Shubham Vaid (9), friends of Kush and key witnesses, too visited the Katariya's residence. "Ridham and Shubham came to the house and played the way they used to when Kush was there for them," said Prakash.
'Cutter' panch depose
Rajesh Belkhore, panch witness, deposed before the district and additional sessions judge G J Akarte on Wednesday as regards the place and manner in which the cutter was seized by police at the instance of Ayush Pugaliya who had allegedly used it to kill Kush Katariya on October 11 last year.
Belkhore said he was present as panch witness on October 23 when the cutter was seized from a bush behind an electric pole at Surya Nagar in Kalamna. The cutter was in a green cover. Special public prosecutor Ujjwal Nikam, aided by advocate Rajendra Daga, also examined Dr Mithun Gholape from Government Medical College and Hospital who was the panch witness when Ayush's blood samples were taken. Panch Harshad Kolhe, witness to the collection and sealing of blood sample of Ayush, was also examined.