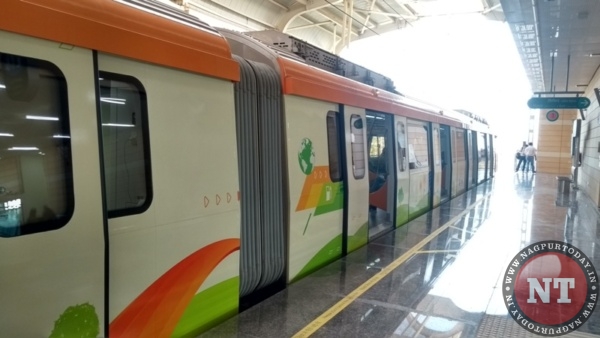 Nagpur: God forbid, if commuters travelling in the soon-to-be-launched Majhi Metro were to meet with any mishap, they will have to fend for themselves as Maharashtra Metro Rail Corporation Limited (MMRCL) has no insurance scheme for such unfortunate commuters. Currently, the NMRCL does not have any passenger insurance scheme.
The information was revealed by MMRCL in reply to an RTI query submitted by activist Abhay Kolarkar under Right to Information Act. According to Kolarkar, he had sought information in case of a mishap to any traveller during the course of ride on Metro will he be covered by insurance. In reply, the Metro officials said at present they do not have such policy. To other query, MMRCL said so far seven persons were injured on-site during the course of ongoing construction activity at Metro site. A civilian Amy Joshi, a resident of Hiwri Nagar, was injured and rest six were workers engaged by respective contracted firms. Joshi was provided a sum of Rs. 5,02,650 for treatment while the hospital cost of workers was borne by their respective employers, the contractors engaged in various works, said the information supplied to Kolarkar.
On information about locals recruited by Maha Metro, the company said many people from Nagpur are working in various capacities with it. As to number of employee the list is available on its website. Informing the about the quantum of budgetary support, MMRCL said for Nagpur Metro work it has received Rs 2497.97 crore and entire sum has been utilised as of March 31, 2018. The share of Central Government was around Rs 2037.97crore while State has provided Rs 460.66 crore. For Pune Metro, the total amount received so far is Rs 600 crore and of it Rs. 417.50 crore have been spent on various works. For Pune project, Central Government provided Rs. 510 crore of which Rs. 387.50 crore have been utilised and from State Government's Rs. 90 crore, a sum of Rs. 50 crore was spent, MMRCL officials informed.