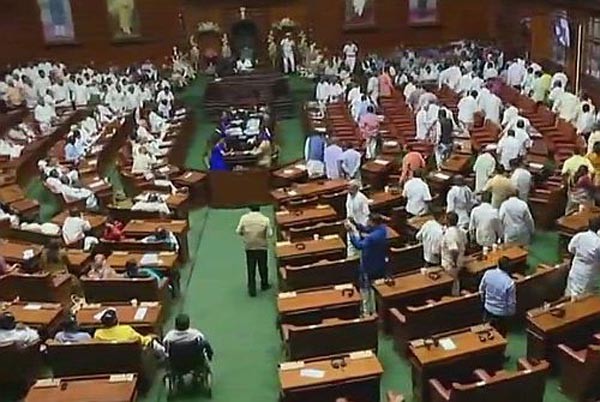 Bengaluru: Karnataka CM HD Kumaraswamy wins floor test after 117 MLAs voted in his favour. The BJP MLAs had staged a walkout moments earlier after their chief BS Yeddyurappa warned the CM that unless farmer loans were waived the BJP would stage a state-wide dharna on May 28.
Yeddyurappa criticised Kumaraswamy and his father HD Deve Gowda and called the Congress leader DK Shivakumar, the man who kept the flock together, a khalnayak. When Shivakumar objected the Speaker interjected and said, "Shivakumar, for some you are a hero, for others, a villain."
Kumaraswamy was emotional in his speech saying he had made a big mistake throwing in his lot with the BJP in 2006, and it had hurt and upset and fractured his relationship with his father.
Long day for the Congress and JD-S in the House, but the allies say they will stay together.