Nagpur: Riding two-wheelers without helmets proved fatal for two men as both were killed due to head injuries in separate accidents in Ajni and Sadar police jurisdiction on Monday.
In the first incident, a 71-year old man named Kashiram Gajbhiye died on the spot when the Scooty moped (MH-31/CE 7021) he was riding was rammed by a recklessly driven Maruti Swift car (MH-49/AS 1604). Around 12 noon on Monday, Kashiram was going on his Scooty moped. As he neared Shrinagar Square, near Narendra Nagar, the rashly driven Swift car hit his moped with forceful impact. As a result, Kashiram fell on the road and suffered head injuries as he was not wearing helmet. He died on the spot.
On the basis of a complaint lodged by Vikas Gajbhiye, son of the deceased, Ajni police have booked the Swift driver Amarnath Ramprasad Pandey (58) under Sections 279, 304(A) of the IPC and started investigations. According to sources, Amarnath too received serious injuries and admitted to a private hospital.
In another mishap in Sadar police jurisdiction, a Discover motorcycle was rammed by a container truck near Gondwana Square in which the bike rider was killed. The deceased, Vikrant Sudhakar Parate (34), was native of Borgaon, Wardha. According to information, Vikrant, working as Manager in a micro finance company, was riding Discover motorcycle (MH-31/K 5770) and was going towards Gondwana Square around 9.30 am on Monday. As he reached near the square, a speeding container truck (MH-31/CB 4055) rammed his bike. The impact left Vikrant with head injuries and he died on the spot. On being informed about the mishap, Sadar police reached the spot and sent body of Vikrant to Mayo Hospital for post mortem.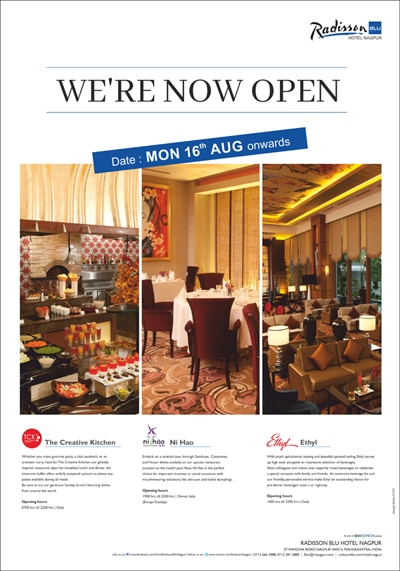 Cops have booked the container truck driver under Sections 279, 304(A) of the IPC. Further probe is on. The accused driver reportedly fled the spot after the mishap fearing angry reaction from people.