Nagpur: Today, after graduating Engineer, every student dreams of a 'placement' in a foreign-based company and becoming 'Dollarpati.' 34 years ago, this man from Nagpur too put his foot in America to prove himself. But a thought struck. Rather working for others, why not be a job provider? And to accomplish the mission, he strived hard, that too without any backing, and climbed the peak of success, phase by phase. Today, he has all amenities in the world. Company's 'turnover' is in crores or millions. But still he is a man down to earth and well connected to his own culture despite years of stay outside his country. Success story of this ideal for young generations is awesome. The name of this entrepreneur is Loksarang Dinkar Hardas.
After his school education from Hadas High School, Loksarang Hardas completed B.Tech Chemical Engineering from Laxminarayan Institute of Technology (LIT) and MS degree in Chemical Engineering from City University of New York City College. In 1983, while pursuing higher studies in America, he started working in a pharmaceutical company. But the concerned chemical stuff could be produced by he himself was his belief. With this belief, Loksarang Hardas dared to start a new beginning. Fortunately, he succeeded with the cooperation of American medical experts. With slow and steady progress, he founded his own company Awesome Products Inc. This company has emerged leading company in 'detergent' products in California. Today, Loksarang's company deals with 30,000 retail outlets across America with direct employment to over 500 youths. He is also purchasing a plant in Canada as well as at other place.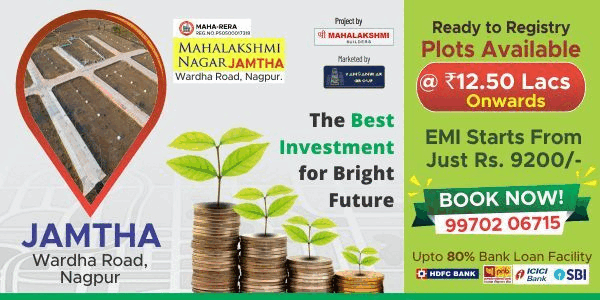 Indians should take lead in setting up industries:
Even though the Indian community is in minority in America, it has emerged as most successful group there. "This place of honour has been achieved by the Indian community on self strength and hard work. Instead of focusing on local politics, they focus on employment. To set up an industry, one has to deal with an array of issues. For this, the Indians are not ready. However, Indians in America have achieved unparallel success," Hardas said.
To invest in MIHAN:
Having a special place for his hometown Nagpur in his heart, Hardas has provided 'placement' for many students from city in his company. He plans to invest in MIHAN in a big way. The process for permission from American FDA is underway. Once the permission is received, the next steps would be initiated, he clarified.
Ganesh Temple set up in America:
It is generally seen, once settled in America, the next generations forget the Indian culture. But Hardas undertook many ventures for promotion and publicity of Indian culture. He has even set up Ganesh Temple in his company. Moreover, a number of programmes and events are organised for promotion of Indian culture among American citizens as well.