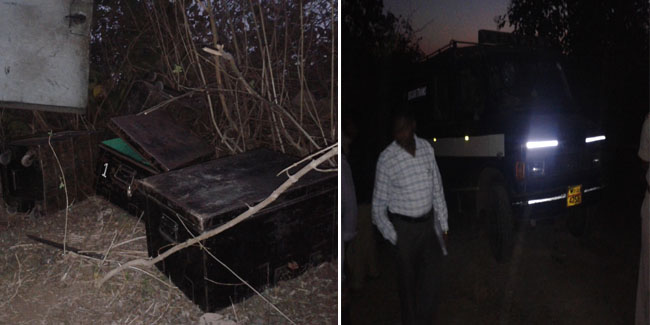 Nagpur News: Rural police team and local crime branch police are on their toes to pin down the dacoits involved in loot of Rs 2.36 crore cash at gunpoint at a jungle near Sonpur, near Kondhali on Amravati road on Thursday.
The cash was carried in the van of Security Trans Private Limited. The amount was ferried from Akola branch of Axis bank to Nagpur.
A gang of around seven dacoits-two of them possessing guns with them-had hijacked the van near Thanegaon in Wardha and drove it inside a jungle to Sonpur. They emptied the cash into their bags and sped away after locking the security guards in the van.
Police suspects involvement of either security people or bank employees in the dacoity. Two security guards who were locked inside the van, are under scanner. Many employees have been interrogated.
Rural SP Manoj Sharma had tightened the checking at all sensitive points and toll Nakas. The dacoit's vehicle number MH 40 K872 has been spread at nearby police stations.
Three police team have been formed to trace out the dacoits. Police are searching at all railway stations, bus station and city airport. Nakabandis are tightened at Wardha, Chandrapur, Bhandara and Jabalpur Highway.