No hatred in Mansarovar, says Rahul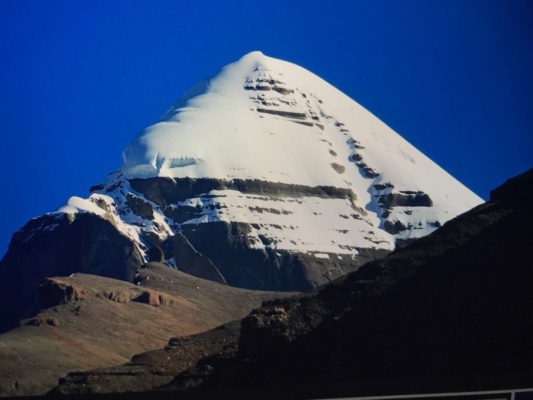 Congress president Rahul Gandhi, who is at Kailash Mansarovar, tweeted this picture of the place, writing, "The waters of lake Mansarovar are so gentle, tranquil and calm. They give everything and lose nothing. Anyone can drink from them. There is no hatred here. This is why we worship these waters in India."
Rahul left Delhi on August 31 to undertake the Kailash Mansarovar Yatra as per his wish expressed in April after a mid-air accident was averted while he was flying to Karnataka for campaigning in assembly polls.
The pilgrimage, aimed at seeking the blessing of Lord Shiva for prosperity and success of the country and its people, will take about 12 days, Congress chief spokesperson Randeep Surjewala said. He did not disclose the route map due to security reasons.
The waters of lake Mansarovar are so gentle, tranquil and calm. They give everything and lose nothing. Anyone can drink from them. There is no hatred here. This is why we worship these waters in India.#KailashYatra pic.twitter.com/x6sDEY5mjX

— Rahul Gandhi (@RahulGandhi) September 5, 2018
Gandhi took to Twitter to put out a Sanskrit 'shloka' from the Upanishads and tweeted a picture of Mount Kailash along with it."
ॐ असतो मा सद्गमय।
तमसो मा ज्योतिर्गमय।
मृत्योर्मामृतम् गमय।
ॐ शान्ति: शान्ति: शान्ति: ॥ pic.twitter.com/hSSLfdwDjq

— Rahul Gandhi (@RahulGandhi) August 31, 2018
Shiv bhakt Congress president Rahul Gandhi has left for undertaking the Kailash Mansarovar Yatra, where he will take the 'parikrama' of Mount Kailash, the abode of Lord Shiva, and of Mansarovar lake. The yatra will take around 12 to 15 days, but the exact route cannot be disclosed due to security reasons," Surjewala said.
The BJP was quick to react alleging the Congress chief wanted Chinese ambassador to give him a ceremonial send-off and accused him of holding brief for China everywhere like a "Chinese spokesperson".
Bharatiya Janata Party spokesperson Sambit Patra sought to know from the Congress as to which politicians and officials Gandhi will meet during his visit to China, "his favourite country".
Patra did not comment on Gandhi's pilgrimage, saying it is a personal visit. 'Kailash Mansarovar' region falls in China.