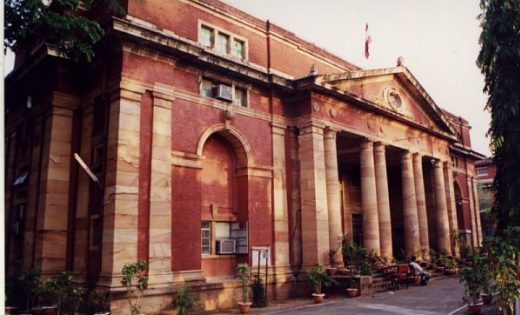 Nagpur News: The emergency meeting of the Management Council, called on Monday by the Rashtrasant Tukadoji Maharaj Nagpur University's Board of College and University Developments (BCUD) to finalize the 'Perspective plan' for next five years of 2014-15 concluded with no decision on the matter. A discussion on the 250 banned colleges too ended without any decision. Only lengthy  discussions took place and not a single decision was taken. Then why the emergency meeting, were the murmurs.
The Council was to discuss the preparations for the NAAC accreditation likely to take place in the month of January.  The Management Council was not satisfied with "perspective plan" which was made just in the duration of 22 months. The Council members pointed out that the "Perspective Plan" lacked statistical details and information about new colleges which fuelled the long discussion.
According to information, a sub committee consisting of Dr. D.K. Agrawal and Adv Abhijeet Wanjari has been constituted and has been asked to check the "Perspective Plan" and submit a report in two days. The suggestions of this committee will be discussed in the next meeting.
The Management Council was not happy with the Board of College and University Developments (BCUD) work on 'Perspective plan' submitted today. Dr. Arvind Chaudhary is the Director of the (BCUD). On January 2012, it was decided to prepare a perspective plan. A committee under the chairmanship of Dr. Baban Taywade was constituted which held its first meeting in March 2013. A sub- committee was also appointed under the chairmanship of Dr Bharat Meghe. This Sub- Committee submitted its report in July 2013.
A discussion was held on the High Court's decision on no- regular teachers in 250 banned colleges. The discussions extended to about fours hours without any concrete results on the issue. The Management Council particularly pointed out that the University didn't present the suggestions of Dr .K.C. Deshmukh Committee during the High Court hearings.
Senate Member Mahendra Nimbarte raised the issue of admissions in blacklisted colleges. He said the colleges wherein the process of appointing regular teachers is going on and the colleges that have appointed regular teachers, such colleges should be allowed admissions.
A Board of Examination (BoE) meeting is scheduled tomorrow, and it is expected that some very important issues will come up for discussion in the meeting.