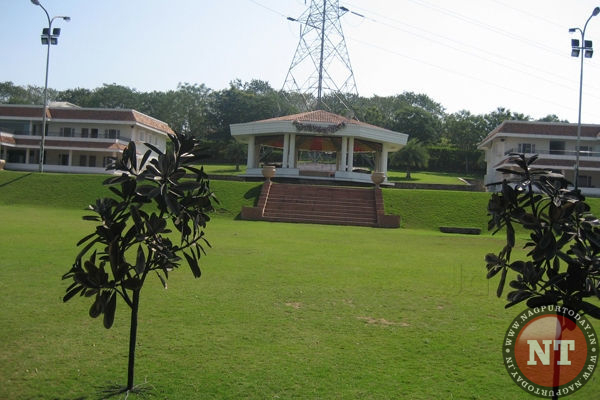 Nagpur: In a significant development, Nagpur Metro Region Development Authority (NMRDA) has issued notice to M/s Ankur Estate Private Ltd and gave a 24-hour ultimatum to demolish illegal constructions in the premises of 'Meadows Club' in Suraburdi. The NMRDA has warned of demolition without prior notice if the ultimatum is not adhered to. Expenses of the action will also be recovered.
The NMRDA had on July 30, 2018, had issued a notice to Byramji Town-based M/s Ankur Estate Pvt Ltd informing it that illegal constructions such as a hall and cottage in the ground and first floor of 'Meadows Club', situated at Khasra No. 103/1, 103/2 of Mauza Suraburdi in Nagpur Rural. The NMRDA has termed the constructions illegal as no prior permission was sought. A 24-hour ultimatum has been issued to demolish the illegal constructions or else the NMRDA will act on its own in accordance with Section 53 of Maharashtra Regional Town Planning Act, the notice said.
Copy of the notice has been forwarded to Wadi Police Inspector, Executive Engineer-1 of NMRDA, and MSEDCL's Executive Engineer.
It may be recalled that roads leading to Suraburdi-based Minor Irrigation Project (small lake) have allegedly been grabbed by Brijkishore Hargovind Agrawal Group and the roads were closed. A complainant had drawn attention of State Water Resources Minister Girish Mahajan towards the issue.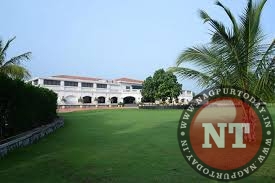 According to the complainant, earlier also the Executive Engineer at Ajni Office was apprised of the matter through a complaint but no action was taken. The Brijkishore Hargovind Agrawal Group had started the Suraburdi-based 'Meadows Club' 10 years back. The Group clandestinely grabbed the nearby lands near the lake and illuminated the area brightly 'illegally.'
On the other hand, a 2.01 hectare land of Irrigation Department was given to the Group's Ankur Agrawal 10 years ago for tourism development. In return, it was made mandatory for Ankur Agrawal to remit Rs 60,000 per year. However, Ankur Agrawal did absolutely nothing for development of tourism in the past 10 years. On the contrary, the place was converted to a commercial lawn and earned in crores. Moreover, water of the nearby lake was misused and left the irrigated areas in the lurch.
The land was allotted to Ankur Agrawal on a 10-year lease in 2004. The lease period ended in 2014. But with the "blessings" of local office of Executive Engineer, Ankur Agrawal utilised the land free of cost and applied for renewal of the lease in 2018. The application was found full of shortcomings.
According to Water Resources Ministry, the lease period was not renewed. Subsequently, the complainant had demanded penal action against Ankur Agrawal for sidelining the rules and regulations.