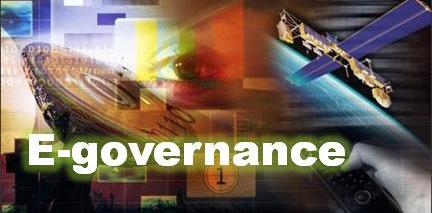 Nagpur News:
The much hyped e-governance system, implemented by Nagpur Municipal Corporation (NMC) for smooth, systematic and citizen-oriented functioning, has been creating a chaos, instead. Several departments, according to their requirement, have been computerized to facilitate hastle-free working of their respective departments. The key departments computerized include Property Tax, Health, Education, Fire Brigade, Document Scanning, GSI System, and others like CCTV Network, Bio-Matrics, Attendance, Video-Conferencing, Auto DCR systems have been developed. And the required computers, software, and hardware peripheral are being purchased by the NMC Administration. However, due to lack of coordination in running various schemes and purchase of proper equipment, the e-governance is turning into m-governance (Misrule). Following are the facts and figures that appropriately suggest the misrule:
1)      Some departments created their own websites according to requirement but with no updating.
2)      Every department is shopping for computers, software, hardware only for its own working.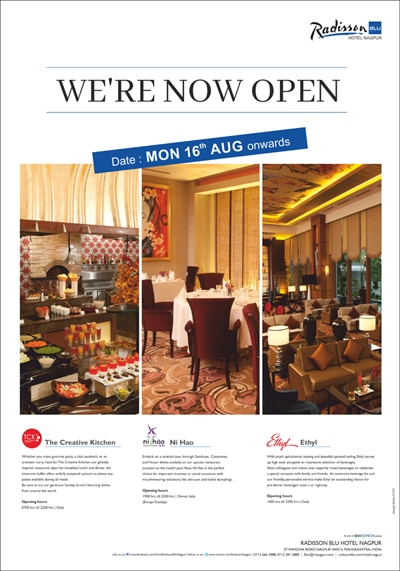 3)      Some departments are being run by lab attendants, computer operators and the LDC level.
4)      Purchasing of computers, software, hardware peripheral  is not done according to perfect configurations.
5)      Company services are not sought during warranty period of purchased goods.
6)      Licensed software like Operating System, MS-Office is neglected while purchasing computers.
7)      Group Software is not utilized for anti-virus.
8)      There is absolutely no coordination between CFC and the agency deployed for repairing and maintenance of computers, software, hardware peripheral and the networking of e-governance respectively.
9)      Every department is utilizing different types of anti-virus, Operating Systems and MS-Office.
10)   No control over purchasing and utilization of printing cartridges.
11)  Some departments, despite having software in e-governance system, are creating their own            software.
12)  The amounts spent on computerization show a vast difference following no centralization of the network
13)  The old and unusable gadgets are not disposed of thus posing a hazard.
14)  No record of computer parts purchased resulting in frequent purchasing of the same parts.
15)  Specific software and hardware for a specific department used in other department thus creating a series of difficulties.
The all-important server for LBT has been made available to the department. The process for purchasing new servers and other parts is in progress. STPI Nagpur is the main player in server co-hosting
The unified command holds the key to various software and hardware used by a horde of departments for different kinds of working in accordance with their specifically assigned jobs. This will also curb duplication and make it easy for maintaining financial aspects clear and clean. The IT Officer of NMC Pravin Deshmukh furnished all these finer points to NMC Administration on July 1, 2013.Deshmukh is looking after e-governance system under JNNRUM since 2008. Deshmukh has written to all NMC departments for centralization of all computer systems and has shown interest to take responsibility.
Deshmukh, taking advantage of the chaotic e-governance, then prepared a proposal in this connection and forwarded it to Additional Deputy Commissioner Ravindra Kumbhare. Kumbhare sent the proposal to the Chief Financial and Accounts Officer for positive remarks. The Chief Financial and Accounts Officer in his remarks said a 3-member committee has taken a decision on the proposal and sent the proposal back to Kumbhare. The proposal was then forwarded by Kumbhare to Commissioner, who in a pre-planned strategy, signed his approval and sent the proposal back to Kumbhare for implementation of the "deal."
However, the NMC's legal experts "tore apart" the proposal saying the General Administration Department (GAD) has the sole powers to issue an order on a proposal. But in the said "deal" the GAD was totally sidelined by the "conspirators."  Not a single GAD babu was aware of such a big deal has taken place without their permission. Had the proposal been sent through the GAD, the proposal would have been on the table of GAD chief DD Patil, then the proposal would have been forwarded to his boss Deputy Commissioner Rizwan Siddique, then his boss the Additional Commissioner Hemant Pawar, and finally the proposal would have reached the table of Commissioner Shyam Wardhane. But in this case, the beneficiary directly forwarded the proposal to Additional Deputy Commissioner Ravindra Kumbhare then to Chief Financial and Accounts Officer, then again back to Additional Kumbhare and finally to Commissioner. This process is absolutely illegal. The chain of illegal actions points out the beneficiaries in lakhs.
On the other hand, Pravin Deshmukh is a contract employee. He has no authority to move a file. He is governed by the rules that say the IT Officer should first consult his immediate boss whatever his proposals are and only after the boss's consent in writing, the proposals could be forwarded to competent authorities. Had Deshmukh been regular officer he could have directly recommended his proposal to Commissioner and would have made the proposal legal by a proper channel.