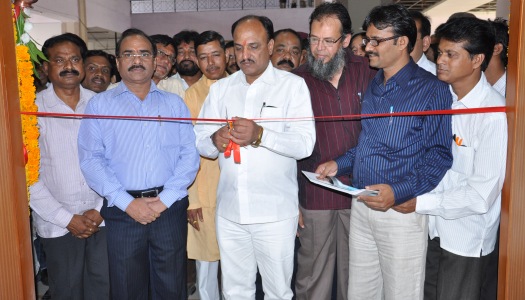 Nagpur Today:
Nagpur Municipal Corporation's (NMC) top bosses celebrated the Gudi Padva in an innovative way, and in style too. The big guns: Municipal Commissioner Shyam Wardhane, NMC's Additional Commissioner Hemant Pawar, Deputy Commissioners Rizwan Siddique and Sanjay Kakde occupied their new chambers in the majestic new building of NMC in the  presence of the First Citizen Mayor Anil Sole. The building is named after the great Maratha King Chhatrapati Shivaji Maharaj.
The construction of the 7-story building was completed last year. The massive building consists of two underground stories for parking of vehicles and seven stories above the underground space. The building was constructed in 1,39,000 square feet area at an expenditure of Rs 56.34 crore. The NMC's Fire Department and e-governance are already working in the new building.
According to information, the ruling party (BJP) at the NMC is determined to finish all important development works and other schemes before the upcoming Lok Sabha elections. The sources said the Mayor, outraged over non-completion of public related development works, had blasted the concerned authorities for lethargy and inefficiency.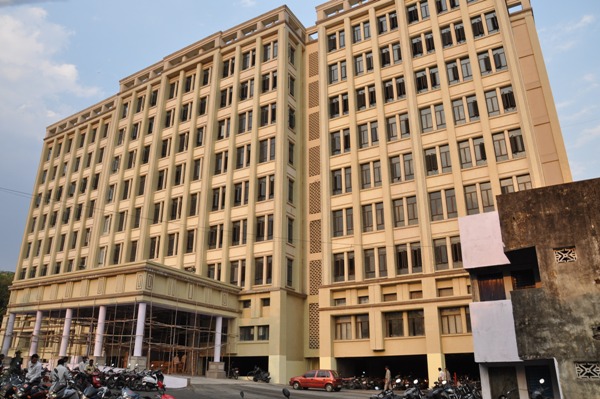 Meanwhile, the Mayor also reviewed other schemes. The reviewed schemes are construction of bridges on Nag river at Hiwri Nagar, Rahatekar Wadi, civic amenities centre in Satranjipura Zone, Hall in memory of Poet Suresh Bhat, naming ceremony of Shahid Smarak, beautification of Dr Hedgewar Square, under construction Sports Complex etc. He directed authorities to complete Hiwri Nagar bridge before April 13, Suresh Bhat Hall by 2014 and Rahatekar Wadi bridge within six months.